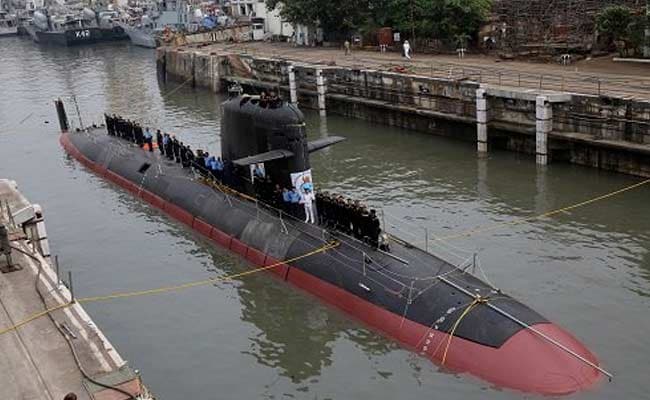 New Delhi:
India is investigating the extent to which secrets about French Scorpene submarines being built in the country have been compromised.
22,500 pages that include vital information about the combat capabilities of the six Scorpenes being built in Mumbai have been leaked.

French shipbuilder DCNS designed the submarines in a $3.5 billion deal with India.

India will ask the company for a report on the leak; sources in the Navy said the information was disclosed outside India.

The leak, was first reported in The Australian newspaper. Ship maker DCNS has a nearly 38 billion dollar contract with Australia, but the leak has no mention of the 12 vessels being designed for Australia.

The manufacturer said the leak could be the work of competitors who it beat for the large Australian contract.

"The competition is more and more hard and all means can be used in this context," said a DCNS spokeswoman quoted by news agency Reuters. "It's part of the tools in economic war," she said.

"I understand there has been a case of hacking," said Defence Minister Manohar Parrikar, adding that the Navy will present a detailed report to him.

French national security authorities are investigating the size, seriousness and cause of the leak.

The first of the Scorpenes being built in Mumbai is expected to go into service by the end of the year, the first step in the Navy's effort to rebuild its dwindling fleet.

India has a fleet of 13 ageing submarines, only half of which are operational at any time, opening up a major gap with China which is expanding its maritime presence in the Indian Ocean.