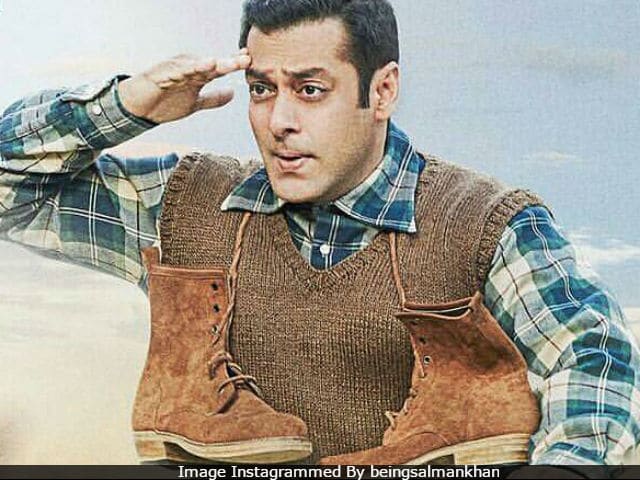 Highlights
Kabir Khan had asked the shoemaker to design shoes from the 50-60's era
"Kabir Khan got his sandals made by us," says Kishan
Tubelight releases on June 23, two days before Eid
Mussoorie:
Salman's Khan's Tubelight
poster, holds a special connection to Mussoorie. No, the film wasn't shot here, neither has the super star ever set foot on the hill-station, but none the less, the link is close to the heart. It's not the actor but the shoes that hang around the super star's neck. Last year in July, Kishan shoemaker in Mussoorie's Landour Cantonment, got a call from director Kabir Khan to design shoes from the 50-60's era. Little did Kishan know that his handmade shoes would be the highlight of Salman's upcoming
Tubelight
poster.
Tubelight releases on June 23,
two days before Eid.
The fourth generation of a close-knit family of shoemakers who migrated here from Gwalior during the British Era, have since then made the hill-station their home seeking a living making handmade shoes for decades now.
Kishan tells us, "Kabir Khan got his sandals made by us when he last visited Mussoorie a few years back. Last July, I got a call from him saying that he wanted me to send 4-5 shoes designed on the 1950-60's look in shoe size number 8 & 9 which we couriered to them on the July 18."
Showing us courier receipts and a final picture of the shoe selected by the actor and director for the movie, Kishan goes on to tell us, "I then got a call asking me to make 12 pair of dark tan suede shoe size number 8 to be sent to Kullu-Manali where the shooting was taking place last November. The shoes were made within a week and sent on the Haridwar-Kullu bus from Dehradun."
Looking at the
Tubelight
poster in newspaper clippings brings a broad smile on Kishan's face. He is not new to fame. His handmade shoes have been picked up by Sachin Tendulkar, Tom Alter, Arshad Warsi but nothing comes close to him seeing his favourite super star wearing one of his creations. Kishan adds, "I wish that
Salman keeps doing good work
and his latest film is a hit like the rest of them."