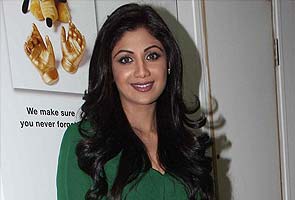 New Delhi:
A Delhi court dealing with a Commonwealth Games (CWG) related corruption case on Monday said Rs 71.73 lakh was paid for actor Shilpa Shetty's performance in the closing ceremony of 2008 CWG Youth Games at Pune "merely to fulfil the last moment wish" of Suresh Kalmadi.
The court, which put sacked CWG Organising Committee (OC) chief Mr Kalmadi and others on trial for the offences under various sections of the Indian Penal Code (IPC) and the Prevention of Corruption Act, observed that promoters of Faridabad-based Gem International, P D Arya and A K Madan, paid Rs 71.73 lakh to M/s Whiz Craft International Entertainment Pvt Ltd for Shilpa Shetty's performance.
According to court sources, Arya and Madan, who were representing Swiss Timing, which was "illegally" awarded the contract to install Timing, Scoring and Results (TSR) system for the 2010 CWG at inflated rates, had paid the money which was "arranged beyond the scope of work".
Sources said the court, in its order, has noted that both the accused were associated with the CWG Youth Games 2008 and had paid Rs 71, 73,950 through cheque at Mr Kalmadi's insistence on October 30, 2008 to Whiz Craft International Entertainment Pvt Ltd for Shilpa Shetty's performance.
Special CBI Judge Ravinder Kaur framed charges against Suresh Kalmadi, OC Secretary General Lalit Bhanot, Arya, Madan and others for criminal conspiracy, forgery, cheating and other offences entailing life imprisonment as maximum punishment.
The accused were chargesheeted by the CBI for "illegally" awarding a contract to install TSR system for the 2010 Games to Swiss Timing at inflated rates causing a loss of over Rs 90 crore to the exchequer.
The court had on December 21, 2012 passed the order on framing of charges under various provisions of the IPC and the PC Act against Mr Kalmadi and other accused in the case.