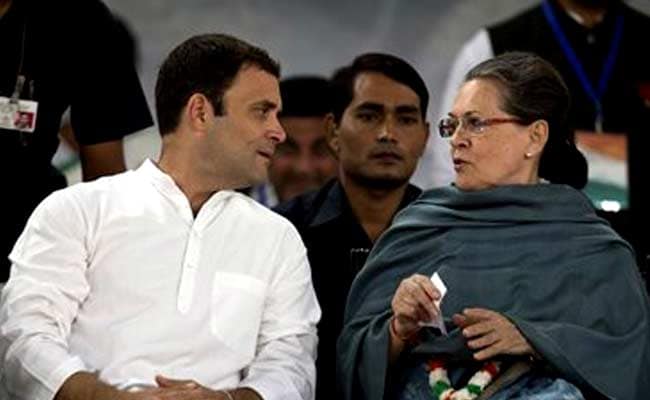 New Delhi:
Rahul Gandhi is set to take over as the chief of Congress, with the party today formally announcing his election as the party president. Mr Gandhi was the only one to file nomination last week and has been elected unopposed, said Congress's Mullappally Ramachandran. Mr Gandhi will take his mother Sonia Gandhi's place as the Congress party's chief whip. For the post of party president, the last date for withdrawing one's candidature is today. Since Mr Gandhi's candidature has remained unchallenged and since he is backed by the entire rank and file of the party, he is to be officially named as Congress President today. Mr Gandhi has already been taking all major decisions in the party even though his formal elevation was delayed due to a long-drawn internal election process. Mr Gandhi would, however, formally take charge of the party from Sonia Gandhi, 70, on Saturday, December 16.
Here are the highlights for the official announcement of Rahul Gandhi as Congress President:
Prime Minister Narendra Modi sent his congratulations to Rahul Gandhi on being elected the president of the Congress. "I congratulate Rahul Ji on his election as Congress President. My best wishes for a fruitful tenure," PM Modi said in a tweet to Mr Gandhi.
The Congress asserts that Rahul Gandhi has earned the party's top post, dismissing allegations that the election was a sham. "He has shown his mettle in Gujarat. The entire BJP, including the Prime Minister himself and 80 ministers, are sitting there for a month but are still unable to counter him," said senior Congress Ghulam Nabi Azad.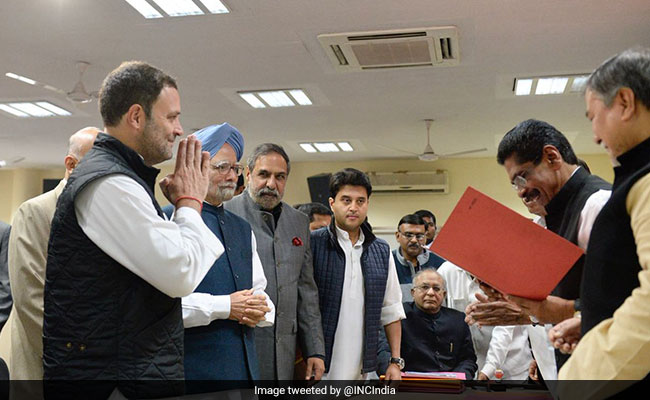 47-year-old Rahul Gandhi will be the fifth person from the Gandhi-Nehru family to head the oldest political party.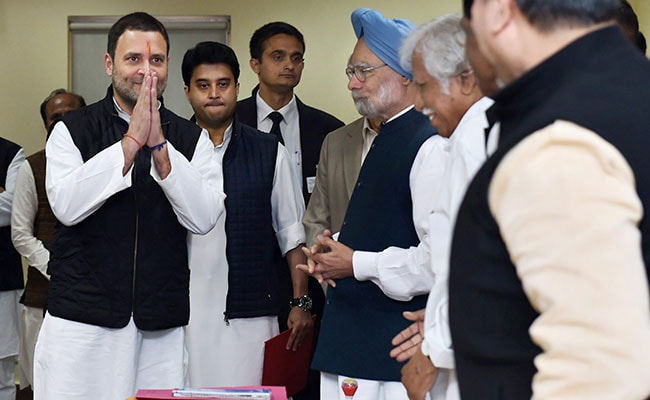 Congress spokesperson Sanjay Jha tweeted his wishes to the newly elected Congress president calling him 'a far-sighted visionary'
#CongressPresidentRahulGandhi : A great human being. A compassionate man. A far-sighted visionary. A relentless fighter for the marginalized. A true-blue believer in liberal values. A secular democrat. A long-distance runner. Welcome @OfficeOfRG ! https://t.co/JS3LK4WUi7

- Sanjay Jha (@JhaSanjay) December 11, 2017
Congress President-Elect Rahul Gandhi shares the historic moment with people of Savli in Vadodara as he is set to become the new president of the party.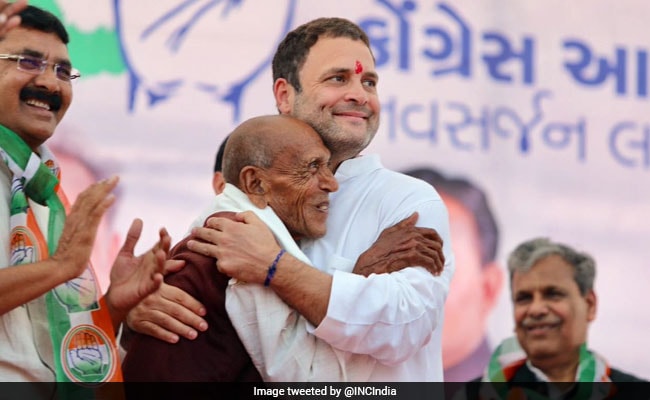 The Indian National Congress sent their wishes to the newly elected Congress President.
"The entire Indian National Congress family would like to convey our best wishes to incoming President Rahul Gandhi, and wish him a successful tenure as he continues to lead from the front," the official account of the party tweeted.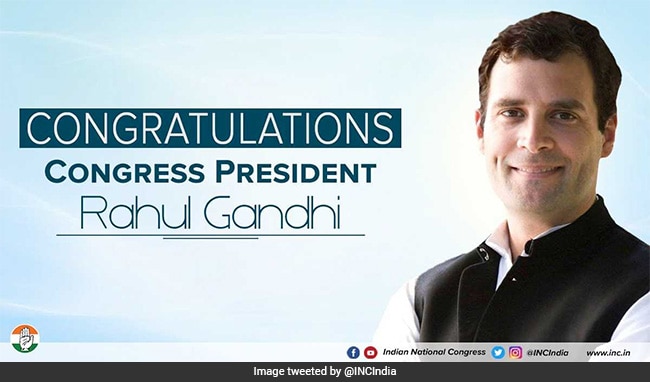 Rahul Gandhi Elected Party Chief Unopposed, Says Congress
Rahul Gandhi is currently campaigning in Gujarat, is set to take over next Saturday -- two days after the second phase of polling for the hotly-contested assembly elections.