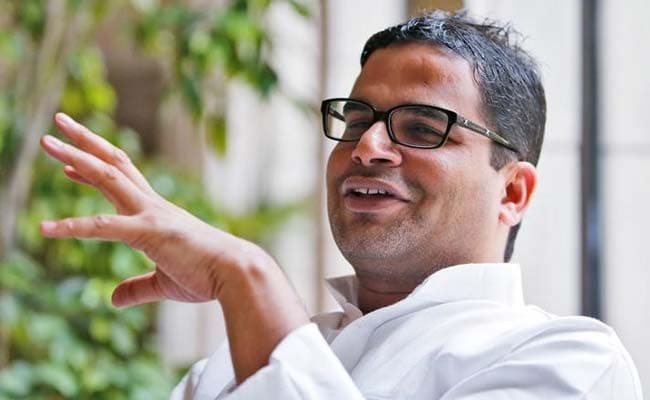 Highlights
Mr Kishor's organisation congratulated AAP volunteers, workers on Twitter
Prashant Kishor was key strategist for Congress in Punjab, Uttar Pradesh
AAP had contested polls in Punjab and Goa in their bid to go national
New Delhi:
Prashant Kishor, one of the key strategists of the Congress which is on its way to winning Punjab, today said the Aam Aadmi Party was one the toughest competitors his team has faced. Arvind Kejriwal's AAP, which had contested in Goa and Punjab in a bid to go national, is leading in only 23 of the state's 117 seats - the third position in a three-cornered contest - according to data at 4 pm. The Congress, which had been out of power in the state for a decade, is leading in 76 - way above the 59 seats required for majority in the assembly.
A tweet posted from Mr Kishor's organisation @IndianPAC -- which however is not a Twitter-verified handle - read:
To all AAP volunteers and grassroots workers, you were one of the toughest competitors we faced! @ArvindKejriwal@AAPPunjab2017 (2/2)

— I-PAC (@IndianPAC) March 11, 2017
Mr Kishor, who had crafted the Congress campaign for Punjab and Uttar Pradesh, had acknowledged AAP as a formidable opponent last year. Sources said at a meeting with Congress workers last year, he had underscored that the real battle in Punjab was between the Congress and AAP, in which Mr Kejriwal's party had an edge at that point.
The Congress's ride to power had been bumpy. The party, which had been out of power for a decade, was riven labouring under internal rifts, clashes between local leaders and the initial chill after the advent of Navjot Sidhu from the BJP. There were also the reports of an uneasy working relationship between state Congress chief Amarinder Singh and Mr Kishor, which both sides had denied.
Today, as the results started coming in, the mood of celebration outside Mr Kejriwal's home got muted.
Senior party leader Ashutosh said the party will introspect on the results. The party's former minister Somnath Bharti said the results in Punjab and Goa would be a "great learning experience" on what went wrong. "We are new to politics, we don't understand numbers very much. We believe in hard work, hard work for people, hard work in the assembly," Mr Bharti had said.