Islamabad:
The news of "friend" Salman Khan being sentenced to five years in prison in the blackbucks poaching case has deeply saddened former Pakistani fast bowler Shoaib Akhtar, who found the punishment to be harsh.
"Really sad to see my friend Salman Khan sentenced for five years, but the law must take its course and we got to respect the decision of honourable court of India.
Really Sad to see my friend Salman khan sentenced for 5 year But the Law must take its course & we got to respect the decision of honourable court of India but i still think punishment is to harsh but my heart goes to his family & fans ..
Am sure he will out soon ..

— Shoaib Akhtar (@shoaib100mph) April 5, 2018
"But I still think punishment is too harsh, but my heart goes to his family and fans. I am sure he will be out soon," Shoaib Akhtar tweeted.
Bollywood superstar
Salman Khan was on Thursday sentenced to five years in prison
after a Jodhpur court convicted him for killing two rare blackbucks. In the case stretching almost 20 years, his co-stars from the film, Saif Ali Khan, Tabu, Sonali Bendre and Neelam Kothari, were acquitted due to lack of evidence.
In addition to the 5 years sentence, the actor has been fined Rs 10,000 for hunting blackbucks which are protected animals under the Schedule I of the Wildlife Act since 1972. The Bishnoi community of Rajasthan considers the blackbucks to be a sacred animal.
Chief Judicial Magistrate Dev Kumar Khatri, while pronouncing the verdict in the case of killing the protected antelopes, called the 52-year-old actor a "habitual offender" under the wildlife protection laws of the country.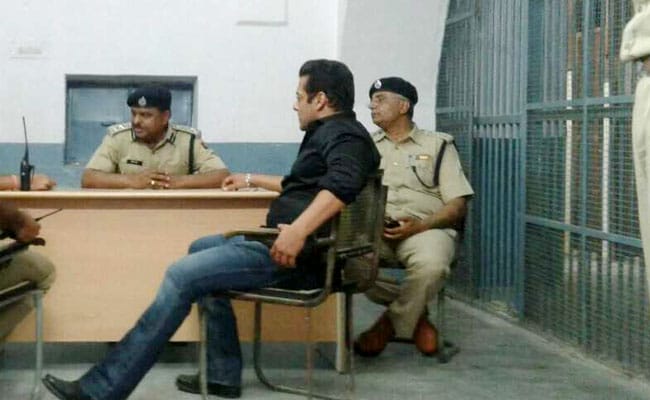 After the sentencing, 52-year-old Salman Khan was taken to the Jodhpur Central Jail on Thursday evening.
Self-styled godman Asaram Bapu, who has been convicted of rape, is also believed to be lodged in the same jail.
The actor has been kept alone in a cell with his own guards and nobody is allowed to meet him.
Lawyers of Salman Khan reached the Jodhpur sessions court this morning with his 51-page bail application. However,
he will have to spend one more night in jail
as
Qaidi
(prisoner) No. 106, after the court today said that his bail plea hearing will continue tomorrow.
(With inputs from IANS)
Get Breaking news, live coverage, and Latest News from India and around the world on NDTV.com. Catch all the Live TV action on NDTV 24x7 and NDTV India. Like us on Facebook or follow us on Twitter and Instagram for latest news and live news updates.