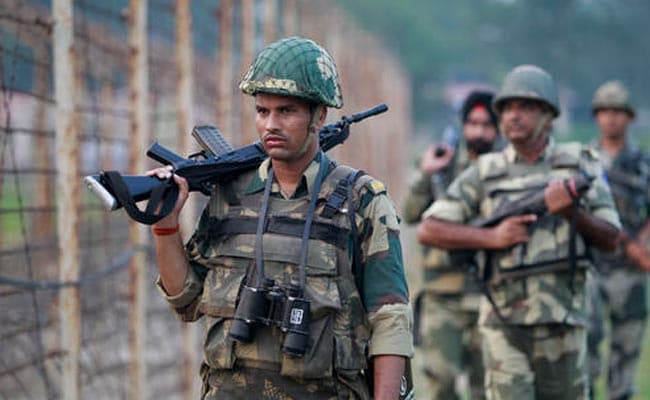 Highlights
PM Modi praises army, says "world is talking about it now"
Army conducted surgical strikes across Line of Control
Fully prepared for any retaliation, says top commander in Kashmir
Srinagar:
As Prime Minister Narendra Modi said "the world is talking about our army", a top commander in Kashmir said while terror launch pads are still active, "the Indian army is ready to deal with any misadventure from across the LoC or Line of Control," the de facto border between India and Pakistan.
PM Modi did not directly mention the cross-border raids carried out last month, but said, "Israel used to be known for this sort of action. Our army has proved it is no less."
Today, Lt General Satish Dua, the commanding officer of the Srinagar-based 15Corps, said the terror launch pads are still intact near the Line of Control and the spurt in infiltration is a clear evidence that terror activists are going near LoC.
"We do see a build-up across the Line of Control. The fact that they are infiltrating in different places and the several such encounters have taken place is ample proof that they are still there and continue to make attempts to infiltrate. But like I said earlier, we are prepared for that or any other eventuality".
On September 29, soldiers trekked into Pakistan-Occupied Kashmir to target seven gathering areas for terrorists. Neither the government nor the armed forces have commented on how many terrorists were killed. The army has spoken of "significant casualties" inflicted on the other side of the Line of Control, while stating that all Indian soldiers returned safely.
Pakistan says India is misrepresenting firing along the Line of Control, which is not unusual, as unprecedented military strikes in Pakistan-Occupied Kashmir. Intel and security agencies have warned of retaliatory action, including possible terror strikes. There are nearly 200 terrorists waiting to infiltrate India from Pakistan-Occupied Kashmir, another 250 terrorists, including foreigners, are already in the Kashmir Valley, the government has been cautioned.
India's military action came days after an army base in Uri in Kashmir was attacked, leaving 19 soldiers dead. PM Modi is fronting a campaign to also have Pakistan diplomatically isolated.