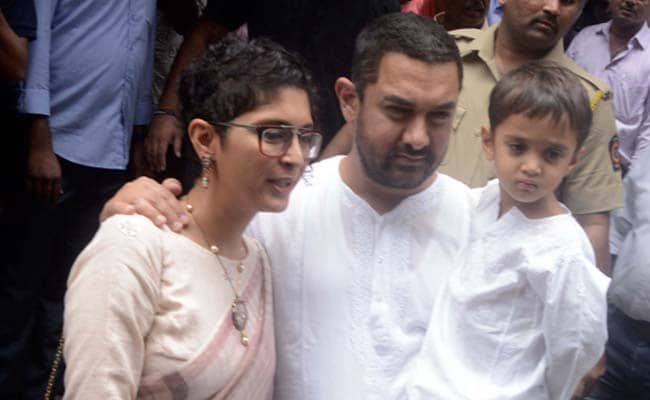 New Delhi:
Denouncing actor Aamir Khan's recent remarks on perceived intolerance in the country, BJP leader Ram Madhav on Thursday said the Bollywood superstar should not preach only to an auto-rickshaw driver about India's prestige but also to his wife.
"It will not work that you preach to an auto wallah how the country's prestige has to be saved but not tell the same to your own wife," Mr Madhav said, while addressing students at Delhi University's SGBT Khalsa College.
In November, Mr Khan, 50, had expressed his concern about intolerance being displayed towards minorities. He was attacked on social media by many as "anti-national" for his remarks. He had said that his wife, Kiran Rao, said she was so concerned about the atmosphere of intolerance that she had wondered out loud about relocating from India.
Political and other opponents have accused the BJP and its supporters of whipping up religious tensions in different parts of the country, an allegation firmly rebutted by Prime Minister Narendra Modi and his ministers who say parties like the Congress are trying to discredit the central government.
In September, a man in Dadri in Uttar Pradesh was lynched to death after being falsely accused of having beef in his home; rationalist MM Kalburgi was shot dead in Karnataka a few weeks before that.
Meanwhile, Ram Madhav also said that the government will ensure that in future no need arises for 'award-wapasi', and asserted that there will be no compromise on the security of the country's borders and self-respect.
"No one needs to return the awards, everyone will be taken care of but the country should be respected. The individuals should also take care of nation's prestige," Mr Madhav said.
"We are dedicated to the security of the country. We want good relations with our neighbours. But with regard to the security of the country's borders and its self-respect, no compromise will be accepted...we will take care that no need arises to return awards years later," he said.