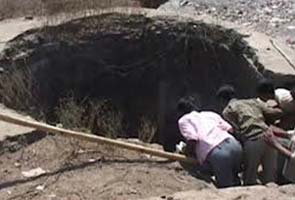 New Delhi:
Over 250 miners trapped in different coal mines in West Bengal and Jharkhand have been rescued after the massive power outage across the country cut off electricity to elevators in the mines.
The miners were trapped in various coal mines of state-owned Eastern Coalfields and Bharat Coking Coal in the two states.
"All the 200 stuck inside Sodepur and Satgram mines in Burdwan (West Bengal) have come out. We arranged emergency power to rescue our trapped miners," Eastern Coalfields General Manager, Technical, Niladri Roy told PTI.
In Jharkhand, all 65 workers trapped in mines in Dhanbad district have been evacuated. Bharat Coking Coal chief Tapas Kumar Lahiry said, at least 40 miners were trapped in Boragarh mines, while 25 others were stuck Moonidih, Putki Balgora and Jairampur mines.
There were about 3,500 miners in the first shift and majority of them came out immediately after the power cut, said BCCL Director, Technical, Ashok Sarkar.
He added that the electric supply has been restored in the area through Damodar Valley Corporation (DVC) and adequate food and water were supplied to the trapped miners.
Meanwhile, Central Coalfields in Jharkhand has prevented about 5,000 of its miners from entering about 25 underground mines in the second shift till normalcy is restored.
"There is no vertical shaft in our mines. All 5,000 miners in the first shift were asked to come out soon after the news of the grid collapse reached us," said CCL Director Technical, TK Nag.