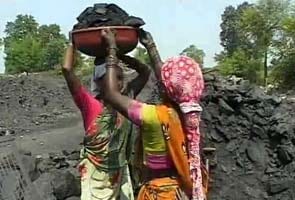 New Delhi:
POSCO's planned Rs 65,000 crores project in India got a boost on Friday after the Supreme Court said the government will decide on giving the South Korean steelmaker's long-delayed plant preferential access to iron ore.
POSCO, the world's fourth-largest steel producer, has waited eight years to get necessary clearances, land and an iron ore mining licence to start work on the project, billed as India's largest foreign direct investment. The plant in eastern Odisha is slated to have a capacity of 12 million tonnes a year.
India was concerned about the delays and Prime Minister Manmohan Singh himself is monitoring the project's progress, Trade Minister Anand Sharma had said in January.
"This is positive for the company because the central government has been supporting this project," said Rakesh Arora, a metals expert and head of research at Macquarie Capital Securities (India). "There's no doubt that without iron ore, this project was not starting at all."
Justice Sudhansu Jyoti Mukhopadhaya of the Supreme Court also quashed a lower court's ruling that prohibited POSCO from mining iron ore.
Shares of POSCO, which counts billionaire investor Warren Buffett as a shareholder, cut their losses slightly to trade down 1.24 percent after the news, in a wider Seoul market that was down 1.7 percent.
"We welcome the decision. We expect follow-up actions," said a POSCO official in Seoul.
The company signed an agreement with Odisha in June 2005 to set up the steel plant on 4,004 acres of land. It is seeking 2,700 acres to begin the project's first stage, which involves setting up two 4-million-tonne plants in two phases.
So far the company has been able to get physical possession of just 1,700 acres.
POSCO says that if it gets the required land in the current year, the first-phase of the plant may be commissioned sometime in 2018.
HURDLES REMAIN

The court order notwithstanding, the project could still face hurdles. A decision is unlikely to be made soon by the government, which is mired in various allegations of corruption in a pre-election year.
And POSCO is expected to face further protests.
"At no cost would POSCO be allowed to enter into the hills. We will not allow any mining," said Jual Oram, a former federal tribal affairs minister who has been leading agitations against the company's mining plan.
POSCO, though, has hedged its bets and raised its investment in other emerging countries such as Indonesia to make up for its slow progress in India.
The project is one of several in Odisha facing protests and delays. Investment plans of ArcelorMittal and Vedanta Resources in the state have been similarly delayed.
Get Breaking news, live coverage, and Latest News from India and around the world on NDTV.com. Catch all the Live TV action on NDTV 24x7 and NDTV India. Like us on Facebook or follow us on Twitter and Instagram for latest news and live news updates.