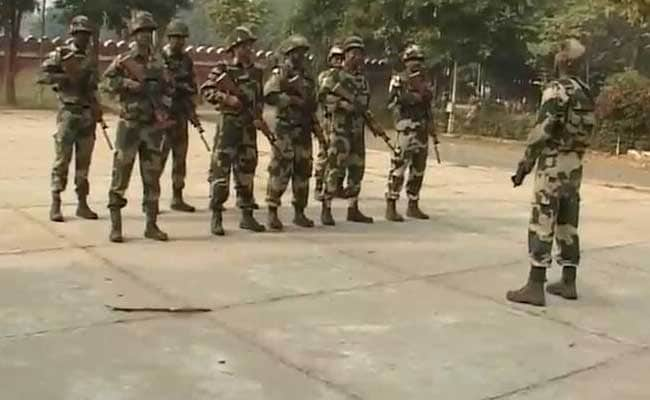 Ferozepur, Punjab:
On Saturday, about two dozen personnel of the Border Security Force (BSF), waiting to watch a motivational training clip at an annual meeting, were shocked when a pornographic video started playing on the screen. The border force has ordered an investigation.
Officers attending the Sainik Sammelan, including men and women, were left acutely embarrassed at the headquarters of the BSF's 77th battalion in Ferozepur in Punjab.
It was an accident, concluded an on-the-spot inquiry by senior officers. But the presence of the porn clip on the laptop of the officer tasked with prepping the presentation has raised questions, say BSF sources.
The "objectionable clip" played for two to five seconds, said officers.
In a statement, the BSF said it is investigating the incident to find out where the lapse was and the officer responsible for it.
"It is pertinent to mention here that the Border Security Force is a highly disciplined force and such actions which affect its discipline and efficiency are never tolerated. In this case also, strict action would be taken against the defaulters after completion of the inquiry", said the statement by RS Kataria, a Deputy Inspector General and spokesperson of the border force in Punjab.