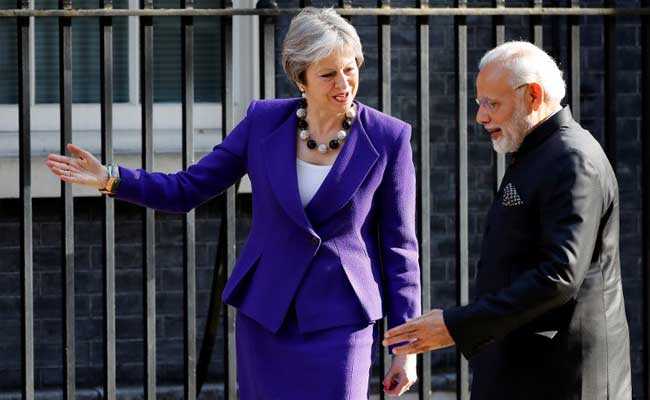 Highlights
Vijay Mallya had raised issue of poor condition of Indian jails
PM Narendra Modi had a sharp retort for his British counterpart
Vijay Mallya, 62, is wanted in India for defaulting on loans worth crores
New Delhi:
Fugitive tycoon Vijay Mallya, fighting India's request to the UK to extradite him, has argued in a British court about the poor condition of Indian jails. Prime Minister Narendra Modi had a sharp retort for his British counterpart Theresa May on the subject when they met earlier this year, Sushma Swaraj revealed on Monday.
According to the foreign minister, PM Modi told the British PM that it was not right for courts in her country to ask about the condition of Indian jails, "as we still have the prisons where they jailed our leaders like Mahatma Gandhi and Jawaharlal Nehru."
The two prime ministers had the discussion
when they met in London
in April on the sidelines of the Commonwealth Heads of Government Meeting (CHOGM) and discussed Vijay Mallya's extradition.
Vijay Mallya, 62, is wanted in India for defaulting on loans worth crores and also in a money-laundering case. He escaped to the UK in 2016 when a group of banks launched efforts to recover around Rs 9,000 crore from him. He was arrested in the UK last year on an extradition warrant.
Last year, a UK judge noted that
overcrowding remained a problem
in Indian jails and the conditions did not satisfy human rights requirements. Vijay Mallya also argued that jails in India had poor hygiene and instances of torture.
Ms Swaraj said "the courts have raised some issues and said they would like to inspect the conditions of Indian jails." Sharing the exchange between the two prime ministers, she said UK had been firmly told that the stance of the British courts was "unacceptable".
India, she asserted, was serious about Vijay Mallya's extradition.
Though the PM's reply scored high on sting, some critics remarked that the same comment also communicated how 70 years later, Indian jails have not changed much since Mahatma Gandhi and Jawaharlal Nehru were prisoners.