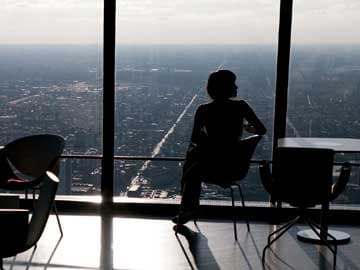 New Delhi:
Only five percent of working women in India make it to senior leadership positions in the corporate sector, compared to the global average of 20 percent, said a study released on Saturday.
The gender-based research carried out by Anupriya Singh of Delhi-based Lal Bahadur Shastri Institute of Management said there was "gender inequality" in placement of women in the corporate sector in India.
According to the study, women's representation at the board level was lesser at just two percent.
The study said that in India, women's strength in the labour force stands at 28 percent at the junior level, 14.91 at the middle level and 9.32 percent at the senior level.
From being the lowest in the list of overall women's participation in the workforce, India ranks at the top in the dropout rate as well, it said.
"Indian women drop out of the workforce much early in their career compared to their counterparts in other Asian countries. India is once again the worst performer in this regard, with 48 percent of women dropping out between the junior and middle level," Singh said.
The research was carried out following the Companies Act 2013 - that made it mandatory for public and private companies with a given yearly turnover to have at least one woman director - and now the SEBI's extended deadline to enforce the same.
"The primary reasons often mentioned for the high dropout rate have been child care and family responsibilities, including care for the elderly. Women often succumb to the 'daughterly guilt' where they take upon themselves the responsibility for the care of elders in the family and are thus forced to push their careers behind as 'secondary'," Singh said.