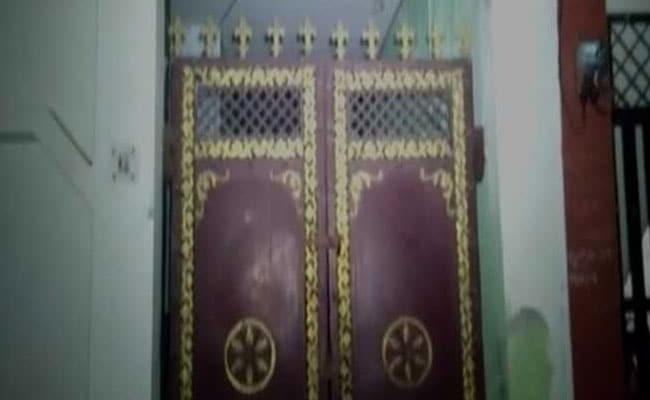 Highlights
Cabbie allegedly kidnapped Delhi doctor, held him captive in Dadri home
4 kidnappers including the cab driver arrested from Meerut after shootout
Kidnappers called Ola call centre, then hospital to demand ransom
Meerut, Uttar Pradesh:
A doctor in Delhi was kidnapped by an Ola cab driver and held captive for 14 days in neighbouring Uttar Pradesh, for a five-crore ransom.
After a cat-and-mouse chase and two misses, the police found Shrikant Goud in a half-constructed building in Meerut and arrested four of the kidnappers.
The Ola driver had tried to extract the ransom from the cab company and the hospital where Dr Goud works, but not from his family.
On July 6, the doctor booked the Ola cab from east Delhi, where he had gone for a birthday party. Instead of taking him to his home in south Delhi's Gautam Nagar, the driver drove to Noida, where other gang members got into the car. They all took the doctor to Meerut.
For almost two weeks, the doctor was kept hostage as the gang made ransom calls to Ola and the Metro Hospital where the doctor works.
The driver made the first call to Ola's call centre using his phone. The gang also made a video of the doctor on his mobile camera and sent the clips to the doctor's family and Ola.
The police say the gang started using the Dr Goud's phone to prevent detection but that hardly helped.
On Sunday, a police team was metres behind the kidnappers as they drove in Meerut, but couldn't catch them. The police later tracked them to Haridwar but again lost the trail.
Finally, the police tracked the gang down to Meerut, near a railway crossing when they were apparently trying to move to a new hideout. There was firing from both sides before the kidnappers were caught.
In a statement, Ola said it was "extremely relieved" that Dr Goud "had safely returned from the hands of the kidnapper". It hasn't responded to questions about a massive security gap in hiring a driver who turned out to be a criminal gang member.