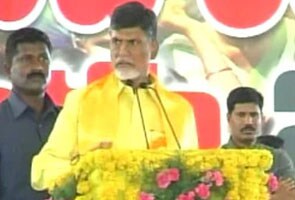 Hyderabad:
The Andhra Pradesh High Court today asked the CBI and Enforcement Directorate to conduct an investigation into the assets of former Chief Minister and Telugu Desam Party president N Chandrababu Naidu.
Today's orders are the result of a petition filed last month by YS Vijaya, the widow of YSR Reddy. Their son, Jagan Mohan, is being investigated for amassing an impressive fortune while YSR was Chief Minister. In 2009, YSR died in a helicopter crash while still in office.
Jagan Mohan was interrogated a few days ago by the CBI about possible business links to the mining baron G Janardhana Reddy, who was once a minister in Karnataka and is now in jail for the alleged violations committed by a mine owned by him in Andhra Pradesh.
Jagan Mohan and his mother contend that YSR is being unfairly blamed for showing special favour to Mr Reddy's Obulapuram Mining Company (OMC). They say that in 2002, before YSR took over as Chief Minister, it was Mr Naidu who allowed OMC room to maneouvre illegally.
The court has asked the CBI to complete its investigation against Mr Reddy within three months.
(with PTI inputs)