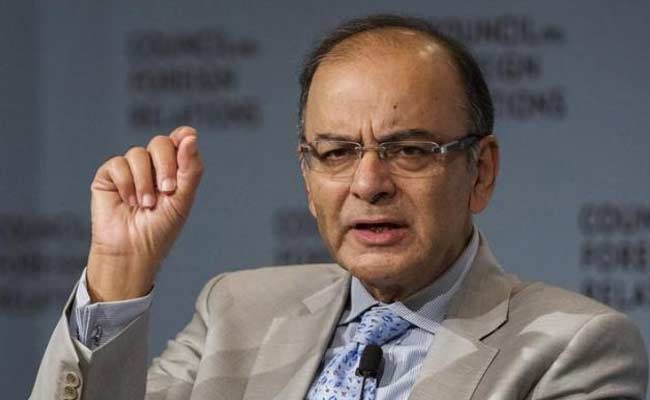 Washington:
There could be "stray" incidents of people on either side of the political spectrum making irresponsible statements but this could not be generalised as prevalence of a climate of intolerance in the country, Union Minister Arun Jaitley has said.
Dubbing such incidents as "terrible", the senior BJP leader, however, said that they are "rare" in a large country like India.
"There could be stray incidents of irresponsible statements by individuals on either side of the political spectrum, that does not mean that zamin per koi iss tarah ki activity hai (does not mean that intolerance exists)," Mr Jaitley said during a media roundtable with Indian reporters in Washington.
"These are bad incidents. These are terrible incidents, but these are extremely rare in a large country. Historically stray incidents have taken place," he said when his attention was drawn towards some of the specific such incidents.
Responding to a question on alleged prevalence of intolerance in the country, Mr Jaitley described this as a creation of the media.
"On the ground, my own understanding of the subject is; are there a lot of things happening that show this (intolerance)? The answer is no. There could be in a large country like India some incident or the other, which takes place one time, which could be considered highly improper and condemnable," he said.
When asked if there is any introspection within the party, he said: "Actually neither in the party agenda nor on the ground there is any such activity wherein in a large country like India it (incidents of intolerance) is happening state after state."
"A news channel can show the same four people giving irresponsible statements and build a story around it. That seems to be more of what is happening.
"What gets projected is in a large body of politics there would always be three or four people who would react aggressively and disproportionally to events," he observed.
"So loose comments, loose statements, improper statements, when the television camera confronts you, you say what you should not say, aise char, panch, chhe log hai (there are four, five, six such people), usko aap environment of intolerance kah do? (and you describe them as an environment of intolerance)?" the minister asked.
The Finance Minister is currently on a week-long tour of the US primarily to attend the annual Spring meeting of the International Monetary Fund and the World Bank.
He also had the annual India US Economic and Financial Dialogue on Thursday and bilateral meetings with his counterparts from China, Luxemburg and Bangladesh.
Over the weekend, he would travel to New York to interact with the business community there and address a meeting at the United Nations.