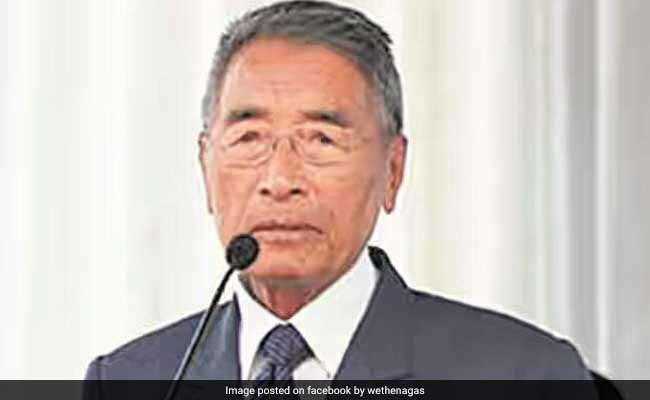 Kohima:
Nagaland Chief Minister
Shurhozelie Liezietsu, who is facing a rebellion from the lawmakers of his Naga People's Front party
, will face a floor test today. Governor P B Acharya ordered the floor test after the Gauhati High Court turned down an appeal by the Chief Minister to put a freeze on it.
The chief minister had filed the petition on July 14 after his predecessor, Congress's TR Zeliang, had sent letters of support from 41 of the assembly's 60 lawmakers to the Governor. Days before, on July 9, the Chief Minister had sacked four of his six ministers and suspended a dozen-odd lawmakers.
Earlier on Tuesday, the court refused to support the Chief Minister's plea against
Governor Acharya's decision to ask him to seek a vote of confidence on the floor of the House.
Dismissing Mr Liezietsu's petition, the court said, "The matter is left to the wisdom of the governor to take a decision on the same after proper application of mind."
In the evening, Governor Acharya directed Speaker Imtiwapang Aier to summon an emergency special session of the state assembly at 9.30 am for the vote of confidence.
Mr Zeliang had been forced to quit in February after largescale protests by tribal groups who were opposed to his move to hold civic polls with 33 per cent reservation for women. Four months on, Mr Zeliang, who belongs to the Congress, engineered the rebellion by Naga People's Front lawmakers.
In his letter to the Governor on July 8, Mr Zeliang wrote, "The legislators also urged the present Chief Minister Shurhozelie Liezietsu, who is a non-legislator, to resign and pave way for me to take over as the Chief Minister." Later, he whisked off the rebel legislators to a resort 300 km away in Assam's Kaziranga National Park, where they have been staying since.