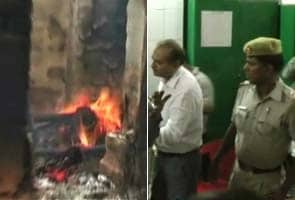 New Delhi:
A Delhi court today convicted 15 of the 97 accused of burning alive a 70-year-old man and his physically challenged daughter at the Mirchpur village in Haryana last year.
Additional Sessions Judge Kamini Lau, however, did not pronounce guilty either of the 15 accused on charges of murder.
Six have been held guilty of rioting and unlawful assembly, and another six accused has been convicted of setting property on fire. The remaining three have also been convicted of setting 70-year-old Tarachand's house on fire that led to the deaths of the Dalit man and his daughter.
The quantum of punishment will be announced next week.
The court, in its judgement, pulled up the Haryana Police for their role in the case saying, "The manner in which the whole thing was handled was improper."
The case was transferred to Delhi by the Supreme Court on December 9 last year, to ensure a free and fair trial.
(
With PTI inputs
)