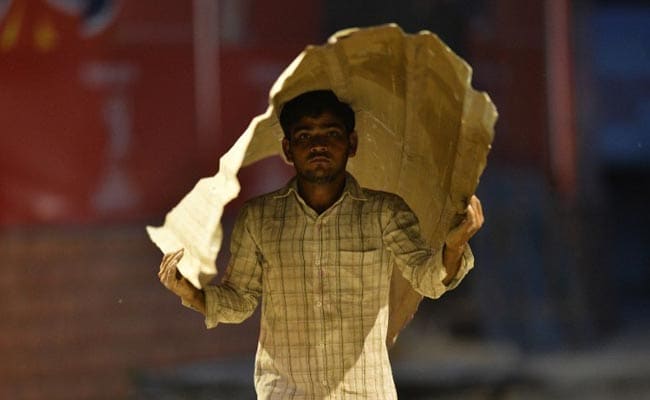 New Delhi:
Even as overcast skies played hide and seek yesterday, they failed to bring any respite as temperature in some parts of the national capital touched the sweltering 40-degree mark. But the heatwave will subside by April 3, according to the India Meteorological Department (IMD).
The Safdarjung observatory registered a maximum temperature of 38.6 degrees Celsius, five notches above normal, making it the hottest day of March since 2011, said a Met department official.
The Palam observatory recorded a maximum temperature of 40.2 degrees Celsius, also the highest in the last seven years, while the temperature at Lodhi Road station was 39.1 degrees Celsius, the official said.
According to the India Meteorological Department (IMD), this March has been the hottest in the last five years with the maximum temperature hovering above the 35 degree mark on most days.
It felt like May in March this year with the early onset of summer, IMD scientist Charan Singh told NDTV. He added the heatwave conditions prevailing across western, central and Northern India will subside over the next 48 hours.
"The heatwave will gradually abate from the western parts of the country from Rajasthan and Gujarat and will subside in Madhya Pradesh too," he said.
However, he warns that this is not the end of the heat as the summer months are yet to arrive. "People should take precautions, avoid stepping out during peak afternoon hours and stay hydrated," Mr Singh said.
Rajasthan, Madhya Pradesh, Uttar Pradesh, Jharkhand, Chhattisgarh, Odisha, and parts of Karnataka, Andhra Pradesh and Telangana are also experiencing high temperatures.
Madhya Pradesh continues to sizzle as Bhopal recorded the highest maximum temperature of 40.8 degrees Celsius for March in 21 years. In 1996, the city had recorded the highest maximum temperature for March at 40.7 degrees Celsius. Khajuraho was the hottest at 43 degrees Celsius.
Hot and dry winds have gripped Rajasthan. In most parts of the state, the maximum temperature was in the 40-43 degrees range.
The maximum temperature in Jammu and Kashmir also went up, even as the city received light showers. The maximum temperature in Jammu increased by a degree to settle at 34.1 degrees Celsius which is five degrees above normal, a Met official said. The minimum temperature was 20.7 degrees Celsius, four degrees above normal.
Banda recorded a high of 43.6 degrees Celsius and was the hottest place in Uttar Pradesh where several districts registered above normal temperatures. The Met office said the day temperatures were above normal in Varanasi, Faizabad, Jhansi and Agra.
(With inputs from PTI)