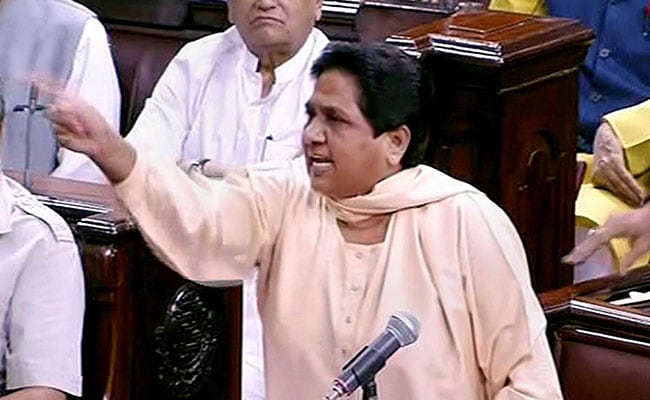 Lucknow:
The expansion of the Narendra Modi cabinet at the Centre is an attempt to divert the attention of the people from the government's "failure" in tackling burning issues the country is facing, BSP chief Mayawati said today.
The ruling party's Cabinet reshuffle saw nine new faces inducted, of whom, four are former bureaucrats.
The former Uttar Pradesh chief minister criticised the fact that retired bureaucrats were being relied on more than politicians.
The expansion is an attempt to divert attention of the people from the "failure of the government on burning problems like poverty, unemployment, Ganga cleaning" as well as promises made by the BJP during the Lok Sabha polls, Mayawati said.
"This is new drama being enacted by the BJP. The people have lost hope and are angry with the government. In place of politicians, retired bureaucrats are being relied on more in the expansion and an attempt is being made to propagate the agenda of RSS," she said in a statement.
The expansion reflects the tensions in the BJP and in the NDA, she added.
Sources close to Bihar Chief Minister Nitish Kumar had said that he's "disappointed" that despite joining the BJP's national coalition about two weeks ago, "there was no call from PM Modi" discussing the reworking of ministries.
The Shiv Sena has also voiced it's displeasure over the cabinet reshuffle, calling it a BJP reshuffle instead of one involving the NDA coalition.
Mayawati alleged that due to the policies of the Centre, the atmosphere is getting vitiated and development has taken a back seat.