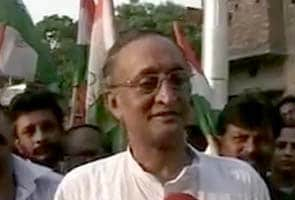 Kolkata:
West Bengal Finance Minister Amit Mitra will not attend a meeting with Union Finance Minister P Chidambaram in New Delhi today, where the two leaders would have discussed a special financial package for the state.
Though no reason was officially cited for his absence, Trinamool Congress sources in Kolkata said Mr Mitra will attend a crucial parliamentary meeting of the party in Kolkata today to discuss the Centre's decision to hike diesel price, restrict of subsidised cooking gas and allow Foreign Direct Investment or FDI in retail and decide the future of the party's ties with the UPA.
The sources said Mr Mitra, along with some senior Trinamool Congress ministers, will be attending the parliamentary party meeting to finalise the party's stand on these issues.