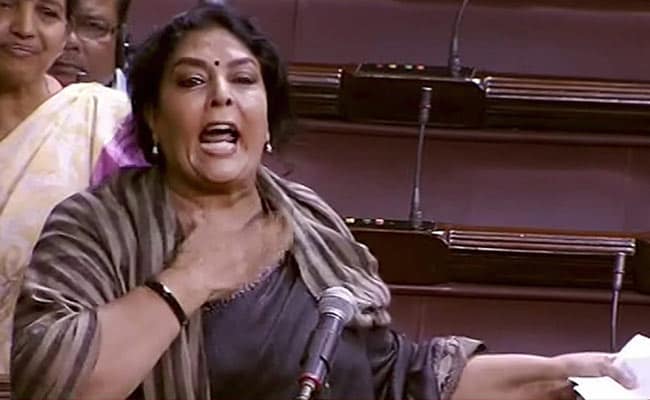 New Delhi:
Congress lawmaker Renuka Chowdhury
, whose term in the Rajya Sabha has come to an end, received some unusual advice on Wednesday from chairman Venkaiah Naidu. It was about her weight.
During her farewell speech, Ms Chowdhury, 63, had said: "He (Naidu) knows me from many kilos before. Sir, many people worry about my weight but in this job, you need to throw your weight around."
To which, Mr Naidu responded, "My simple suggestion is, reduce your weight and make efforts to increase the weight of the party".
"Sir, the Congress is fine," Ms Chowdhury retorted, not one to back down.
The exchange resulted in peals of laughter in the House, which witnessed several light moments during the farewell speeches of retiring members who are about to complete their tenure.
In another such moment, Ms Chowdhury recalled that during her political journey in the Upper House, she was fortunate for being "the entire Opposition's united candidate to contest against Najma Heptullah for the Deputy Chair here".
This led Mr Naidu to immediately quip: "That would have solved many problems."
Ms Chowdhury said from Shah Bano to Surpanakha, she has been a witness to history in the making in the House.
Last month, Prime Minister Narendra Modi had taken a dig at Ms Chowdhury in the Rajya Sabha, comparing her loud laughter in the House to that from Ramayana, leaving her fuming. Though the PM never took names, the exchange fueled memes on social media and many speculated that Ms Chowdhury had been compared to Surpanakha from the Ramayana series based on the life of god-king Ram.
"The lot of women has not impoved tremendously. It is a pathetic 11 per cent even now (women's strength in Rajya Sabha). I really think we need more women," she said.
(with inputs from PTI)