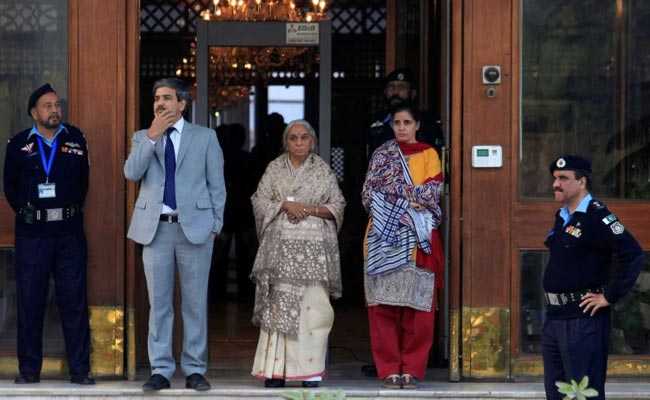 Mumbai:
Angered by the
poor treatment of Kulbhushan Jadhav's mother and wife in Pakistan
, a relative of the former Indian Navy officer said today that the family was "even more depressed" than it had been before the visit. "We are very disappointed and not in a mood to speak on the family's Pakistan visit," the relative told news agency PTI.
"I can't talk more as this is an international issue and being handled by the Indian government. If we speak something about it, that may hamper the process," he said.
Mr Jadhav
met his wife Chetna and mother Avanti for the first time
on Monday since he was sentenced to death eight months ago on espionage charges that India says are concocted. He spoke to them across a glass screen, using intercom, for 45 minutes. No physical contact was allowed and the family was not allowed to speak in its native Marathi during the tightly-controlled interaction at the Pakistani foreign office.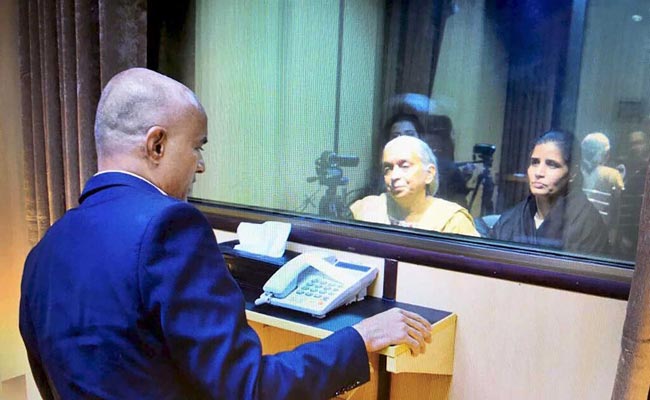 The
treatment received by Mr Jadhav's mother and wife from Pakistan
was not good at all, the relative said. "We are even more depressed now than we were before the visit," he added.
The relative said he was "horrified" on learning that Pakistani officials had removed 'mangal sutra' and bangles of the two women before allowing them to meet him.
"Even the 'bindi' on the forehead of Kulbhushan's wife was not seen while they were meeting him," he said.
Mr Jadhav, 47, who was captured in March last year, was sentenced to death by a Pakistani military court for alleged spying, an accusation India has dismissed as fabricated.
India says Mr Jadhav was abducted in Iran where he had legitimate business interests, and taken to Pakistan. To save Jadhav, India moved the International Court of Justice, which ordered Pakistan in May to stay his execution.