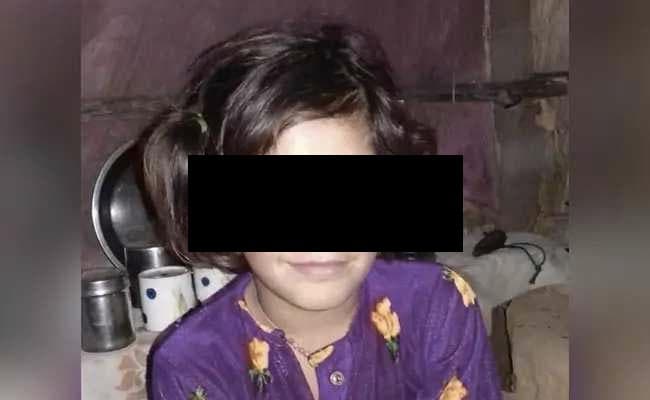 New Delhi:
An 8-year-old was
drugged, gang-raped, brutalized and murdered
allegedly by men who wanted to drive out her Bakharwal nomadic community from an area dominated by Hindus in Kathua, around 50 kilometre from Jammu. The family of the child has left the one-room home they lived in, a 30-minute walk from the nearest metalled road.
The Bakharwals are a Muslim nomadic tribe, who live in hamlets in the Pir Panjal mountains. They earn their livelihood by grazing cattle in the mountain pastures.
The girl's rape and murder has outraged civil society. Poet and songwriter Javed Akhter tweeted "all those who wish justice for women should stand up". "At a loss of words for the 8-year-old [girl]," tweeted cricketer Virendra Sehwag. Actor Reitesh Deshmukh said "stand up for justice even if you are alone".
All those who wish justice for women should stand up and raise their voices against the rapists and their protectors in Unnao and Kathua .

— Javed Akhtar (@Javedakhtarjadu) April 11, 2018
"Heartbroken and at loss of words at the horror [the] 8 year old [girl] had to endure. Its a murder of humanity. Justice must be delivered," former cricketer Virender Sehwag.
A 8 year old is drugged, raped & murdered and another one is fighting for justice for herself and the death of her father in custody.
We have a choice either raise your voice or be a silent spectator.
'Stand up for what is right even if you are standing alone.'#Kathua#Unnao

— Riteish Deshmukh (@Riteishd) April 12, 2018
Actors Ayushmann Khurrana and Dia Mirza tweeted criminals have murdered our "collective conscience"
"A child deserves only love irrespective of caste, color, religion. And a rapist deserves only punishment irrespective of caste, color, religion," actor Ayushmann Khurrana tweeted.
"My heart is broken and I am filled with anger and disgust. [The little girl] has suffered and gone at the hands of criminals who have also evidently murdered our collective conscience!" actress Dia Mirza said.
"Imagine what goes through the mind of an 8 yr old as she is drugged, held captive, gang raped over days and then murdered. If you don't feel her terror, you are not human. If you don't demand [she] get justice, you belong to nothing," filmmaker Farhan Akhtar said.
Union Minister VK Singh, the first government voice to speak up amid the spiraling outrage over the girl's gangrape and murder said, "We have failed [her] as humans. But she will not be denied justice."
The girl was kidnapped from Rasana village on January 10. According to
investigations
, she was drugged and held captive and gang-raped for a week before being murdered.
In a letter to the director general of police, the crime branch has detailed
lapses by the Kathua police.
Besides destruction of evidence, they accuse the local police of not preserving the crime scene. No searches were carried out in the village even after the girl's family filed a missing complaint, the crime branch said in its letter.