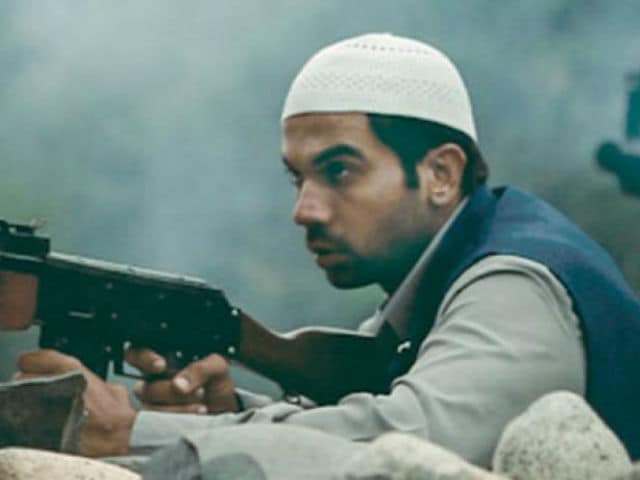 Highlights
Screenwriter Sameer Gautam has alleged that he wrote Shahid
He further alleges that Apurva Asrani was unfairly given a screenwriting
In Simran, Kangana has been credited for 'additional story, screenplay'
Mumbai:
The controversy over
Kangana Ranaut's writing credits for Simran
has escalated into a round robin of accusations. Kangana has been credited with 'additional screenplay, story and dialogues' in the upcoming film, upsetting Simran's actual writer Apurva Asrani who wrote an emotional Facebook post this week. Now, screenwriter Sameer Gautam has called Apurva Asrani out in a Facebook post of his own, alleging that he was the one who wrote Hansal Mehta's critically acclaimed film
Shahid
(2013) and not Mr Asrani. On Facebook, Sameer Gautam alleges that Apurva Asrani was unfairly given a screenwriting credit that should have gone to him instead and that he ended his partnership with Hansal Mehta - just as Mr Asrani has done now.
In a long Facebook post, Sameer Gautam says: "I was supposed to have a "Written By" credit then One day, not much later, I got to know from a team member that Apurva is insisting on a screenwriting credit for the film. Sir was happy with this cut and he then spoke to me about this. At first, I did not know what to say and then I said "No!" because I had given the film 4 years of my life with nothing but that to show for it. Apurva kept at it and refused to work any further unless he was given a Screenplay credit for Editing this 'Fresh approach/ Narrative' to the film. Hansal Sir was in a Catch 22 situation and I could see it. It was difficult for him. He did not want to lose either of us. As much as he fought for me, he finally gave in to Apurva's demands and agreed to give him the credit. Hansal Sir felt sorry towards me, but I was clear that I will not continue to work for/ with him if he has Apurva in his team from thereon."
He also alleges Apurva Asrani has claimed writing credits he isn't entitled to at other times: "Being an insider, I know I am not the only one Mr Asrani has stepped over. He is a regular offender. Writers and Editors please make note. This man is bad news. I urge the people supporting Mr Asrani to show the same support to me. I know nothing apart from what Mr Asrani has said about the wrong committed against him and I'm sure you may have strong opinions about what really happened there, but this is what I have faced." Read Sameer Gautam's Facebook post here:
Mr Gautam's allegation may have opened a can of worms - other writers are expected to come forward demanding credit they've been denied.
Just days ago,
Apurva Asrani wrote about feeling 'shocked and betrayed'
by Hansal Mehta's decision to credit Kangana Ranaut and dismissed the claim that she turned his single-line 'dark, gritty' screenplay into a 'fun, light film' as a 'lie.'
Read Apurva Asrani's Facebook post here:
Simran
, based on the true story of a female con artist, opens in September. The teaser of the film was released over the weekend.