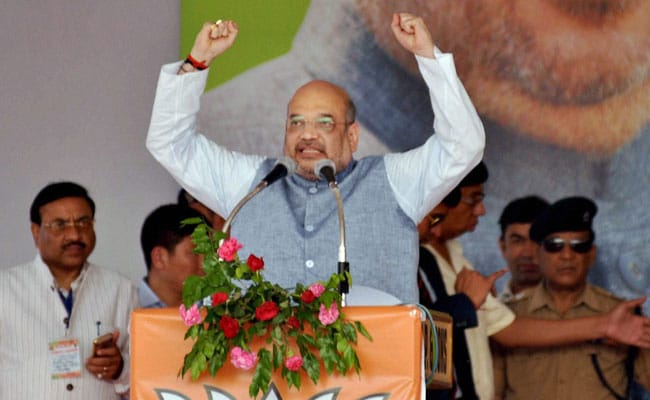 New Delhi:
BJP chief Amit Shah on Wednesday called India's first Prime Minister, Jawaharlal Nehru's handling of the Kashmir issue "a historic blunder".
Standing on the platform of the Nehru Memorial Museum and Library, he said, "There was no need for a truce. No one knows till date why it was announced. If Nehru had not announced it, the Kashmir problem would not have even existed".
Nehru, he added, "only wanted to maintain his own image".
The BJP chief was speaking at an exhibition titled "Dr Syama Prasad Mookerjee: A Selfless Patriot" - an event that was also attended by Governor of Tripura Tathagata Roy and Union Minister of Culture Mahesh Sharma.
Mr Roy raised questions about the circumstances leading up to Mookerjee's death in 1953 in Kashmir -- where he had gone to participate in a protest - and Nehru's handling of the events and the decision not to conduct an inquiry into it.
"There is a big section in India that believes he (Mookerjee) was murdered, but no inquiry was ordered," said Amit Shah.
History, he added, had done "great injustice" to Mookerjee, "someone who worked for a united India".