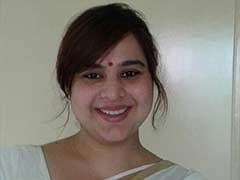 Kathmandu:
Even as India successfully brought home nearly 1000 people from Nepal, an Indian-origin British citizen is stranded at the Kathmandu airport after she was stopped from boarding a relief flight allegedly because she is a British Passport holder.
37-year-old Padmini Ray Murray, who is an Overseas Citizen of India or OCI card holder, is a lecturer from Bengaluru. She and her colleague Indira Chowdhury were visiting Nepal for a conference. The two were at Kathmandu airport at 5.30 this morning, queuing up to board a relief flight. But when it was her turn to board, Ms Murray says, she was stopped because of her British passport.
"Personally I felt quite upset and let down by the Indian government," Ms Murray told NDTV over the phone after several attempts were made to reach her.
"I felt that by being an OCI card holder, there would be some consideration and I would be on a slightly different status as compared to somebody who was a completely foreign citizen" said Ms Murray.
Distressed at having been barred from boarding the relief flight home, she said, "My parents are Indian, I am Indian, I have come back to the country to work and I feel that it is profoundly wrong that any distinction should be made because I have an OCI card."
Her colleague, Indira Chowdhury, who is an Indian passport holder, was told she could take the flight out. But she did not. "How could I leave my colleague stranded in Kathmandu like this?" she asked. "I am extremely upset with the way she was stopped by the Indian government from boarding the flight out, especially in the midst of such a calamity."
The two women are now outside the Kathmandu airport hoping to take a commercial flight to Kolkata tomorrow. They have food and water but are low on phone battery charge and no roof over their head. "I just hope it doesn't rain and there are no more tremors," said Ms Murray.
Her parents in Kolkata are aghast at their daughter's plight. Her mother, Mrs Suchita Raychaudhury, said "The government is doing an excellent job but I appeal to them that she should be considered a citizen of India and has a right to come back on the flights when they are evacuated."
"There seems to be a total confusion between the term citizen and resident-ship," Said her father Dr Tapas Raychaudhury.
Commenting on the issue, Foreign Secretary Jaishankar said "Every country provides rescue for their national first It is an Individual case, cannot comment on that Best left to the people on the ground"