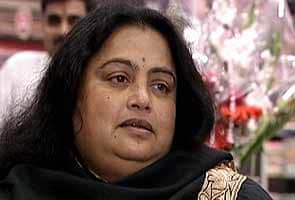 New Delhi:
India will take up with Kabul the killing of Indian author Sushmita Banerjee by suspected Taliban militants in Afghanistan, Minister of State for Parliamentary Affairs Rajeev Shukla said on Friday.
"It is condemnable. The External Affairs Ministry is pursuing the matter and will take it up with the Afghanistan government," Mr Shukla told the Rajya Sabha.
The killing of 49-year-old Banerjee on Thursday was raised in the Upper House by Trinamool Congress member Kunal Kumar Ghosh.
The House unanimously condemned the killing.
Communist Party of India's D Raja said: "It is a brutal killing. Earlier, the Indian embassy in Afghanistan was attacked. The government should take notice of issues in (that) country."
Jaya Bachchan of the Samajwadi Party said the government had failed to react.
"I condemn the killing and the government must respond, especially the External Affairs Ministry," she said.
Married to an Afghan businessman, Ms Banerjee was killed outside her home in the southeastern province of Paktika on Thursday.
Her memoir, "A Kabuliwala's Bengali Wife", recounted her life in Afghanistan with her husband Jaanbaz Khan and her escape from Taliban custody.