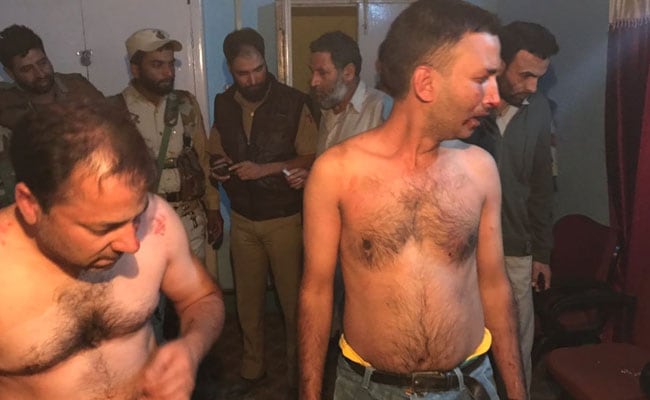 Srinagar:
In fresh violence over rising incidents of chopped braids in Kashmir, a furious mob yesterday beat up two men suspecting them of being plait slashers, police said. Samir Ahmad Khan and Tahir Ahmad Beigh were punched, kicked and hit with sharp objects in Ishber's Chopan Mohalla in Srinagar. But timely police action saved their lives.
Bloodied and bruised, the two men told the police they had nothing to do with braid-chopping, the epidemic that has spread panic in the Valley.
Over 40 women have found their hair
mysteriously chopped off in the last few weeks.
A young man who had gone to meet his friend was thrashed in north Kashmir's Delina village. Two women wearing burqa who had entered a wedding reception in Srinagar without an invitation were also beaten up on the suspicion of being braid-choppers. In Pattan, two labourers from a village in Kupwara were beaten when someone shouted that they were braid choppers.
The police have offered rewards for related information and taken precautionary measures such as restricted entry of strangers, suspension of mobile internet services and not allowing gathering of self-styled vigilante groups etc to prevent assault on people randomly identified as attackers by angry mobs.
The "mass hysteria" is slowing down anti-terrorist operations in the Valley, police say. "It is a huge disadvantage for us. Our resources and manpower are now focused on handling these cases," said Kashmir's Inspector General of Police Munir Ahmad Khan.
These bizarre happenings have since July sent many villages in north India in panic mode. Most women claimed to have fallen unconscious when their braids were chopped off leading to the villagers blaming godmen, ghosts, witches and "cat-like" creatures. Some villages even held special prayer sessions to ward off evil spirits and began patrols to protect their women. None of the victims were harmed in any physical way or robbed.