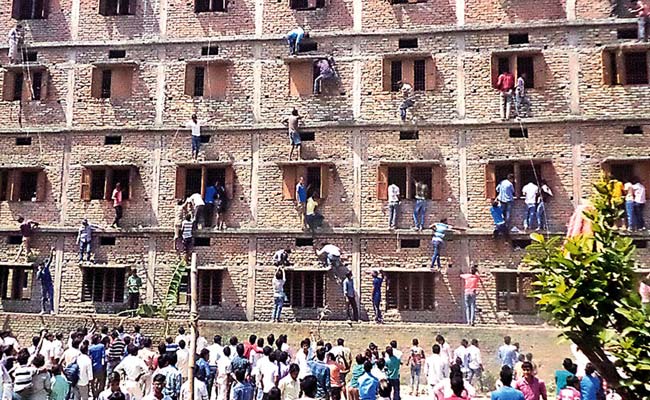 Vaishali, Bihar:
A schoolboy in Bihar who ranked third in science in Class 12 exams, Rahul Kumar, was arrested this morning as investigations continue into what has come to known as the "topper scam".
Rahul was arrested by a Special Investigation Team from Vaishali, 62 km from state capital Patna.
He is the second student to be arrested for faking his results after Ruby Rai, who also placed among the state toppers but was caught when a TV channel sting showed her saying that she learnt cooking in political science.
Rahul, Ruby and a dozen other students of the Vishnu Rai College were asked to appear for a re-test after the TV expose, which pointed at a massive, organised scandal in the state notorious for cheating in school exams.
Rahul failed the test, after which his result was cancelled.
18-year-old Ruby, who did not appear for the test claiming she was unwell, was arrested on June 25. She was moved to a juvenile home and denied bail twice. She was finally allowed to return home earlier this week.
Several politicians, including members of the Bihar government, objected to a schoolgirl being arrested and treated at par with adults.
Ms Rai told the police that she wanted only to pass her exam and had no interest in becoming a topper. Her father is accused of bribing a series of officers.
At least 20 people have so far been arrested in connection with the scam.
Last year, pictures of relatives scaling the walls of an exam centre to pass cheatsheets to students in an exam centre made global headlines.