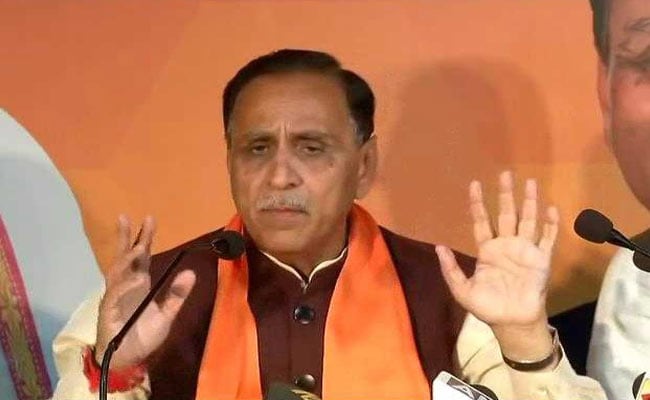 Gandhinagar:
Chief Minister Vijay Rupani said on Saturday that Gujarat was now on the threshold of ending its perennial water scarcity with the launch of a major desalination project to treat as much 10 crore litres of sea water a day in the drought-prone Saurashtra region.
The chief minister called it a "historic moment", as the state-owned Gujarat Water Infrastructure Limited and private sector Essel Infraprojects Limited signed a Memorandum of Understanding (MoU) to implement the project at the Jodia coast in Jamnagar district in Saurashtra region.
He said once the Jodia project was accomplished, Prime Minister Narendra Modi would formally launch it and appealed to the implementing agencies to put it on the fast-track and implement it ahead of schedule. However, the timeline of the project was not announced.
The chief minister said after Tamil Nadu, Gujarat would be the only state in the country to have a desalination project of such a scale on the sea coast.
Mr Rupani said it was his dream to bid adieu to Gujarat's perennial water scarcity and ensuring cent-per-cent water security to the state's people.
"Right from the day I was in the Rajkot Municipal Corporation, I was working hard on water. Then later, I was the water supply minister and pulled out all stops to end the water scarcity in the state. And now, as the chief minister I am committed to making Gujarat a water-sufficient state."
The chief minister said this was not a one-off project and there were plans for similar desalination plants at Porbandar, Dwarka, Veraval and Bhavnagar.
He added that site survey feasibility and techno-economical studies for this would start very soon.
Mr Rupani said plans were afoot to set up small and medium-scale desalination plants in the water-scarce border areas of Kutch and Banaskantha, while the Gujarat Industrial Development Corporation would start work on such projects in Dahej and Gandhidham to meet the water requirements of industries.