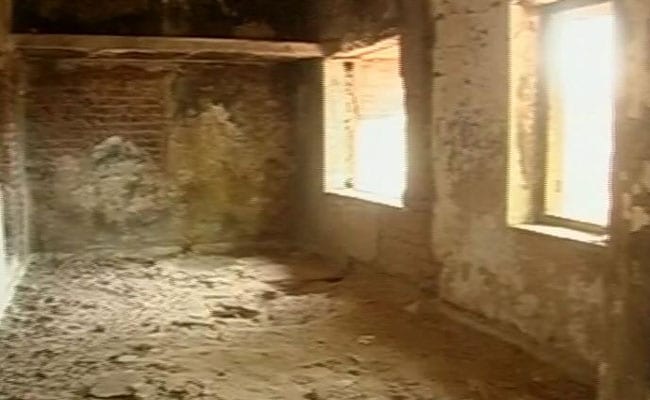 Ahmedabad:
A convict in the 2002 Gulbarg Society massacre case, who had jumped the temporary bail granted to him in December last year, today surrendered before a special SIT court in Ahmedabad.
Kailash Dhobi is one of 11 persons convicted for murder and other offences, and is listed as accused number 1 by the SIT in the Gulbarg Society case in which 69 persons, including former Congress legislator Ehsan Jafri, were killed.
"Kailash Dhobi was evading arrest after jumping bail. He is named as accused number 1 and is convicted of murder and other offences. Today he surrendered before Special SIT Judge PB Desai," special public prosecutor RC Kodekar said.
The convict was sent to judicial custody by the court.
The special SIT court today said that it will pronounce the quantum of sentence for 24 convicts in the Gulbarg Society massacre case on Friday.
Mr Dhobi, who was arrested in 2002 and was behind bars for nearly 14 years, was granted temporary bail in December last year by the high court on health grounds and subsequently given two extensions.
He jumped the temporary bail granted to him by the Gujarat High Court and disappeared early this year.
As per his bail condition, he was supposed to surrender before the jail authorities on January 29 this year, after his plea for a third extension was turned down by the high court on January 25.
One of the key convicts of the 2002 Gulbarg Society massacre case, Mr Dhobi had dramatically jumped the bail after writing a letter to the Gujarat High Court, in which he promised to return on the day the special court will pronounce its judgement. However, he did not surrender when the court had on June 2 convicted 24 persons in connection with the case.
Mr Kodekar had argued before the court while making submission over quantum of sentence that since Mr Dhobi was not present, the court could not pass sentence on him under provisions of section 426 of the Code of Criminal Procedure for absconding convicts, which requires a convict to be present in the court when the sentence is pronounced.
The Gulbarg Society case is one of the nine cases of the 2002 Gujarat riots probed by the Supreme Court appointed special SIT.
As many as 69 persons, including ex-legislator Ehsan Jafri, lost their lives in Gulbarg Society on February 28, 2002, during the post-Godhra riots.
As many as 66 persons were arrested out of which 24 were convicted, including 11 with murder and other offences while 13 others were convicted with lesser offences. Besides, as many as 36 accused were set free.
The incident had taken place a day after S-6 coach of Sabarmati Express train was burnt near Godhra station in which 58 'kar sevaks' were killed.