Highlights
Gujarat's Dalit community organised a huge rally in Ahmedabad
Demand release of protesters arrested after Dalit agitation in Gujarat
Gujarat BJP says Dalit anger justified, express support for victims
Ahmedabad:
On a day a Dalit man, who had attempted suicide to protest the thrashing of four Dalit tannery workers by self-styled cow vigilantes in Gujarat earlier this month,
died
, members of the community organised
a large congregation in Ahmedabad
to send a message to the state government.
"I was pained by the attack but I'm elated today that the pain that has been inflicted on my family has brought together the entire Dalit community," said Jeetu Sarvaiyas, whose brother was among the four men attacked in Una, over 350 km from Ahmedabad.
More than 12,000 people attended the 'Maha Sammelan' today. "Dalit youths who have been protesting against the Una atrocity have been arrested under false charges. We demand dropping of those charges or else protesters in more numbers would hit the streets in Ahmedabad," warned Dalit activist Jignesh Mewani.
With state elections due in just over a year from now, the raging protests are snowballing into a major worry for the state government.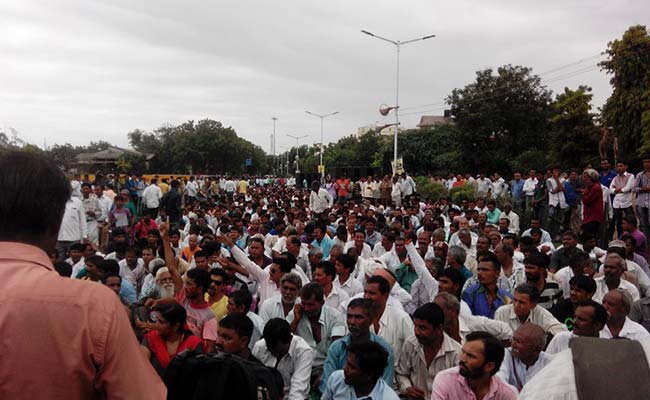 Dalits account for seven per cent of Gujarat's population but they could dent the BJP vote if coupled with the Patidar community who account for 17 per cent of the electorate and have challenged the state over their demand for reservation in government jobs and schools.
Also with a larger Dalit electorate in Punjab - which will also host elections next year - the protests in Gujarat could spell trouble for the BJP which rules the state in alliance with the Shiromani Akali Dal or SAD.
The Dalit anger comes at a time when Prime Minister Narendra Modi has led several efforts to commemorate and honour Dalit icon Dr BR Ambedkar in what many describe as unprecedented outreach to the community by the BJP.
But the BJP in Gujarat denied that the government is rattled. "It was an unfortunate incident and Dalit anger is justified. We are with the victims. We will continue to work for Dalits in the state," said BJP leader Kirit Solanki.
However, with Dalit groups now threatening to launch a protest march from Ahmedabad to Una, the worries for the Anadiben Patel government are far from over.