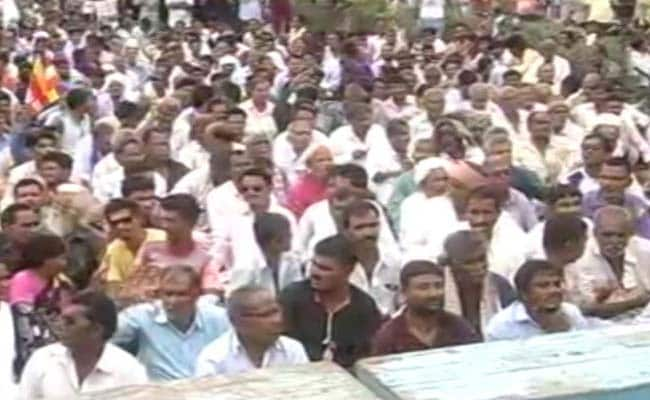 Ahmedabad:
Dalit rights groups are holding a mass gathering in Sabarmati area today to register their protest over the brutal thrashing of fellow community members in Una, after organisers agreed to hold the event at a changed venue for which police gave their nod.
Earlier, the organisers had decided to hold the event outside the Collector Office in Ahmedabad, to which the police had denied permission stating that it might lead to major traffic snarls.
The gathering is being held at a ground near Acher depot in Sabarmati.
Among the special invitees are family members of Rohith Vemula, a Dalit research scholar from Hyderabad Central University, who had committed suicide early this year.
Family members of victims from Thangadh in Surendranagar district, who were killed in police firing during a protest gathering in 2012 have also been invited, the organisers said, adding leaders from both BJP and Congress have been asked to stay away from the event.
"The state government and police have been trying to prevent Dalits from uniting and coming under one banner, but considering the anger and mood of Dalits, police had to surrender and allow us to hold the event," a Dalit leader and convener of the event, Jignesh Mevani said.
He said the response from community members from across the state has been immense.
"Family members of Rohith Vemula and Thangadh victims have been contacted to participate in the Sunday gathering. Rohith's mother is not well, but his elder brother will participate. They will expose BJP's role in Rohith's suicide.
Valjibhai Rathod, a member of the family of Thangadh police firing victims has also been requested to come," Mr Mevani said.
The event is being organised under the banner of "Una Dalit Atyachar Ladat Samiti" to protest against the recent incident of thrashing of Dalit men in Una of Gir Somnath district, and to highlight cases of atrocities against the community members in the state, organisers said.
Govind Parmar, another member of the organising committee, urged that those participating in the gathering should see that the event passes off in a peaceful manner.