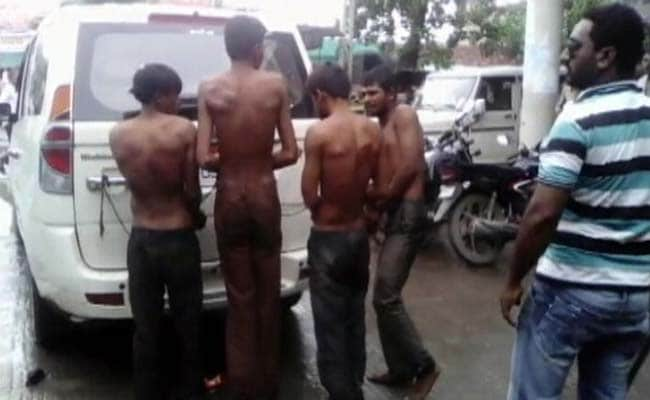 Ahmedabad:
A man who had attempted suicide at Dhoraji in Rajkot during the statewide protests against thrashing of Dalits in Gujarat's Una by self-styled cow vigilantes, died at a government hospital today, police said.
Yogesh Hirabhai Solanki, 25, died after he was rushed to Ahmedabad civil hospital from Rajkot, where he was being treated.
He had attempted suicide along with two others at Parabari village in Dhoraji taluka of Rajkot on July 19.
"He was rushed to Ahmedabad civil hospital from Rajkot after his condition deteriorated. He reached here last midnight but passed away soon after," police said.
Over 20 young men tried to commit suicide during the ongoing protests by Dalit community members against the thrashing of Dalit men of Mota Samadhiyala village in Gir Somnath district on July 11, when they were skinning a dead cow.
The incident sparked widespread protests by Dalits following which several political leaders, including Congress vice president Rahul Gandhi and Aam Aadmi Party's chief Arvind Kejriwal, had met the victims at their village and Rajkot hospital.