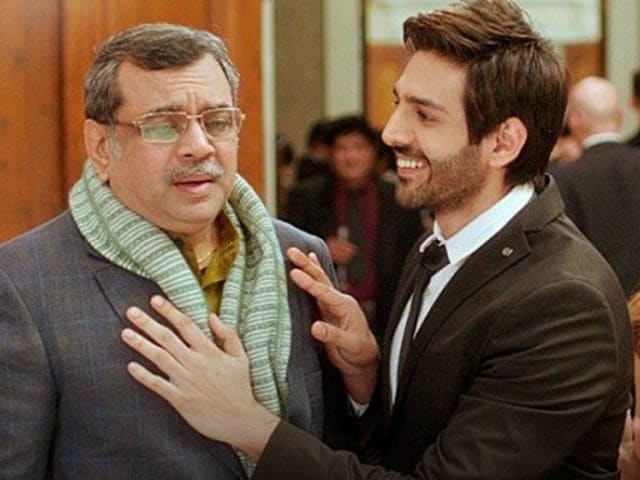 Cast: Kartik Aaryan, Paresh Rawal, Tanvi Azmi, Kriti Kharbanda, Sanjay Mishra
Director: Ashwni Dhir
Rating: 1 Star (Out of 5)

Has a guest ever been so utterly unwelcome? Guest Iin London, director Ashwni Dhir's follow-up to the 2010 sleeper hit Atithi Tum Kab Jaoge?, is unalloyed trash. An insufferably insipid film that seeks to make up for its lack of genuine hilarity with some misplaced emotional sleights in the climax, it does leave you in tears, but most definitely not for the intended reasons.

Apart from being a painful travesty of a film, Guest Iin London is both offensively sexist and racist. Its makers believe that it is perfectly in order to suggest that a woman's only goal in life should be to get married, bear and raise children, cook in the kitchen, and do the housework. Just as appalling are the slurs that the characters hurl at people for the way they look and for the colour of their skin.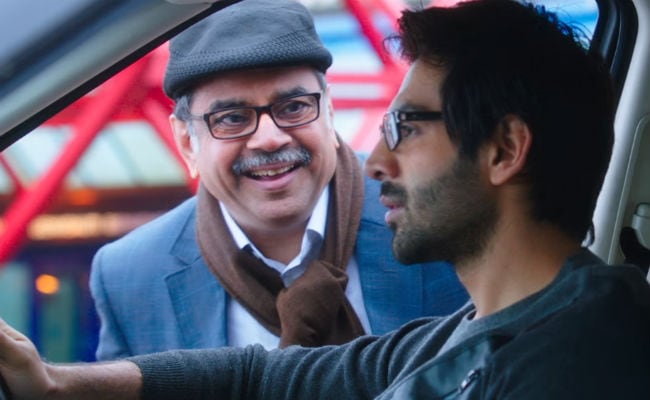 A woman who is asked to babysit a black child, goes into paroxysms of horror on seeing the boy's skin colour. You would be 'gora' if only your mother gave you a proper maalish (massage), she says and goes to work on the kid. A neighbor calls the police and she is threatened with arrest. She obviously deserves much worse.

In another scene, a Chinese girl is sexually harassed by her boss at a bash. The avuncular principal character steps in and protests volubly. I won't let this happen, he yells. He then says something that stinks: Isse ladki ki izzat kharab hoti hai. Iski toh jaldi kharaab hogi, yeh toh China ki hai, or something to that effect. These lines are meant to be funny. You now know abominable insensitive this goddam Guest Iin London is.

The film is supposed to be about a sham marriage, a software engineer (Kartik Aaryan) whose UK visa is about to expire, a woman cabbie (Kriti Kharbanda) who has had a hard life, sleeps in her taxi, and is in dire need of quick cash, and an old Punjabi couple (Paresh Rawal and Tanvi Azmi) who land up in London looking for a home to shack up in.

Thrown into the mix is a Pakistani expatriate (Sanjay Mishra), who lives next door to the young man who is worried stiff that he'd be deported if he does not quickly find a UK citizen to marry. The 'homeless' cabbie comes in handy but for a price - 7000 pounds, to be precise. The Pakistani is around only so that the Indians can crack silly jokes about his country and its people: all in poor taste and aimed solely at playing up prejudices.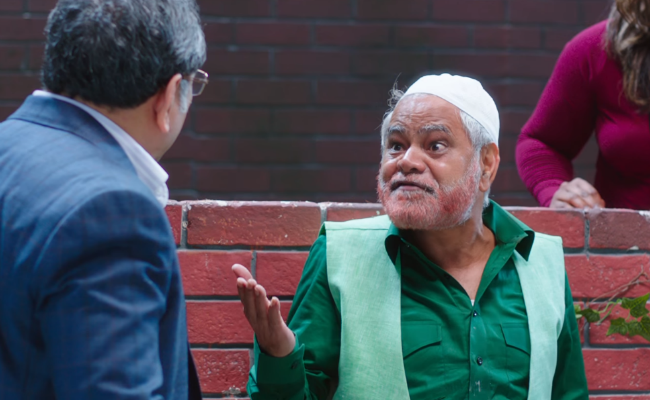 The film's interminable fart jokes are not as distasteful as they are asinine. They even give way to a purported piece of poetry that, like the film, is pure poop. Guest Iin London is so utterly clueless about what it wants to be - a laugh riot, a dramedy or a plain old rom-com - that its four principal characters eventually end up at 9/11 Ground Zero, where Ajay Devgn (the lead actor of Atithi Tum Kab Jaoge?) puts in a fleeting cameo designed to tug at the heartstrings.



Sadly, Guest Iin London is the kind of film that demands that you leave not only your brains, but also your hearts, home. It appears to have been made by people high on the Patiala pegs that receive a mention on several occasions during the mayhem. Guest Iin London rests on the Punjabi stereotypes of robust, hard-drinking, glib-talking men who love to live it up until matters turn truly serious.

Two actors who are hard done by are Paresh Rawal and Sanjay Mishra. Rawal is completely out of synch with the character of the over-zealous and unwanted Punjabi visitor. He gets absolutely nothing right: neither the body language nor the lingo, slipping in and out of his character's Punjabi diction at will. If not as out his depth as Rawal, Mishra, too, is reduced to a buffoon, a butt of ridicule.


The lead pair are as off-key as the rest of the film, labouring to pump up the energy levels without much success. The sole redeeming aspect of this film is the presence of Tanvi Azmi - she smiles her way through the mess without letting it affect her poise. But what can one Tanvi Azmi saddled with a sketchy role do to salvage a film that has no interest in being salvaged?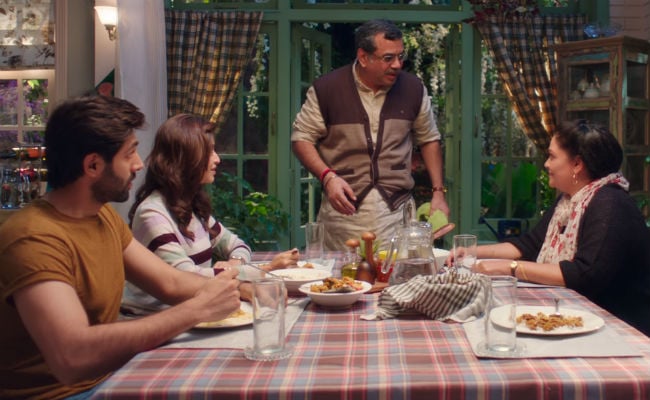 Yes, let us leave it that: Guest Iin London is beyond redemption. It is an excruciatingly painful, abjectly misshapen creature that stomps about absolutely aimlessly. Do not let it get anywhere near your weekend plans, especially if you happen to be a fan of Paresh Rawal's comic timing. It is conspicuous by its absence in Guest Iin London.