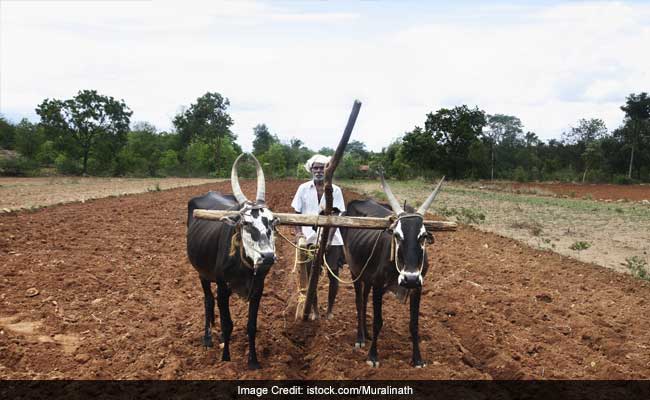 Mumbai:
Maharashtra government is preparing a scheme aiming to free the farmers of indebtedness permanently instead of granting one-time loan waivers, revenue minister Chandrakant Patil said in Mumbai today. This 'freedom from debt' scheme will cost Rs 10,000 crore instead of Rs 30,000 crore needed for loan-waiver (which opposition Congress and NCP are demanding), he said.
The scheme would reduce the possibility of farmers getting indebted, which is a desirable goal, the minister said.
"The conventional way (of giving relief to farmers) is to waive Rs 30,000 crore of loans and make farmers eligible for borrowing afresh. (Instead) The government is planning to supply seeds, fertilisers and pesticides at zero cost to small and marginal farmers," Mr Patil said.
"It will require expenditure of Rs 10,000 crore against Rs 30,000 crore for loan waiver. We are trying to launch the scheme from coming Kharif season," he added.
Of the total outstanding farm loans, that of small and marginal farmers add up to Rs 20,000 crore.
Mr Patil said there won't be a blanket waiver scheme covering all, eligible as well as non-eligible farmers; but only needy farmers will get loan waiver and others will benefit from subsidised input costs.
The government's two-pronged policy is to control the input costs and assure minimum support price to farmers, which will ensure guarantee of income and avoid their exploitation during sowing season when dealers create artificial shortage of seeds and fertilisers, Mr Patil said.