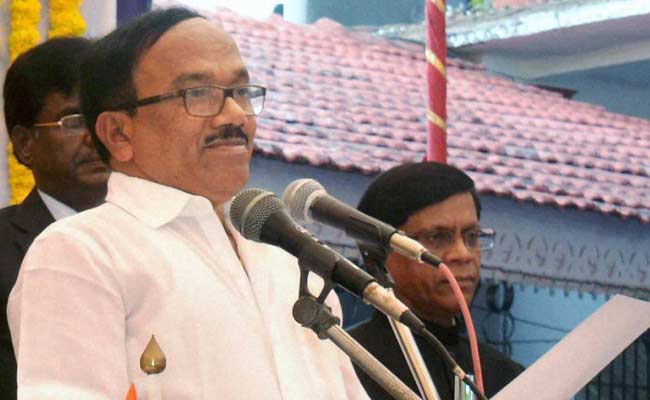 Panaji:
Goa state cabinet today approved an increase in financial sanction from Rs 1 crore to Rs 1.5 crore under its flagship Din Dayal Panchayat Raj Yojana.
State government had launched the scheme in 2013 for giving financial aid to panchayats to create infrastructure.
"The upper ceiling under this scheme has been raised from Rs 1 crore to Rs 1.5 crore. Mostly all the proposals submitted by panchayats had exceeded Rs 1 crore mark estimate," Chief Minister Laxmikant Parsekar said.
"A total of 44 applications (of projects) were received, of which 22 were cleared but work in not even a single project began. With this (after raising the ceiling) at least 5-6 projects will start," Mr Parsekar said.
Under the scheme, Panchayats can take up work like construction of panchayat ghar, market complex and others.
"State-run Goa state infrastructure development will execute the works. For the panchayats, the funds would be released in three phases. And in the initial instalment, 30 per cent fund will be released," he added.