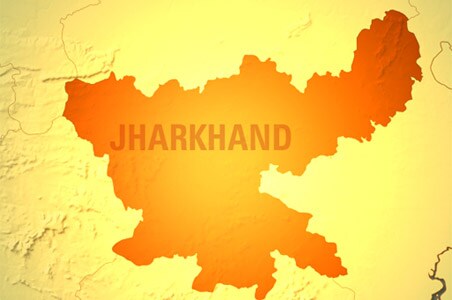 New Delhi:
With nine months left for expiry of the term of Jharkhand assembly, now under suspended animation, fresh efforts got underway for installation of a Congress-JMM government with leaders of both parties meeting Congress President Sonia Gandhi in New Delhi on Tuesday.
MLAs from the two parties and some Independents are in the national capital to explore the possibility of formation of a new government in the state, which was brought under President's rule on January 19 this year after then Chief Minister Shibu Soren failed to get elected to the assembly.
Though the top leadership of Congress and JMM are not in favour of forming an alternative government and are even talking of advancing the assembly elections, MLAs from the two parties as well as from RJD are very keen.
In this backdrop, Jharkhand Congress chief Pradeep Balmuchu and JMM leader Shibu Soren's son Hemant met Sonia for nearly 30 minutes.
Hemant who has just been elected to the Rajya Sabha, however, said they met her to congratulate her on UPA's victory and evaded questions on whether they discussed government formation in Jharkhand where the term of the President's rule ends on July 19.
JMM and Congress leaders from Jharkhand recently met AICC in-charge of Jharkhand K Kesav Rao to discuss the issue.
The effective strength of the 82-member Jharkhand assmebly has been reduced to 74 because of eight vacancies and the magic figure for a simple majority is 38. UPA has 39 MLAs, including an Independent, while NDA has 30 MLAs. It is not known which way the remaining five will vote.