Dispur:
A former Assam minister is in trouble after his name has surfaced in connection with a rhino poaching case.
Nurzamal Sarkar, a former irrigation minister in the Tarun Gogoi government, denied his involvement but his personal security officer, Azhar Ali, has been arrested, who was named by two poachers arrested by Assam Police earlier this week.
The two poachers -- Makbul Ali and Nurkashim - were arrested from a hideout in Chennai. They were wanted in connection with poaching of a female rhino and her calf at the Kaziranga Park on August 3.
The killing of this female rhino and her calf at Kaziranga led to an outrage across Assam and prompted the BJP government led by Sarbananda Sonowal to crackdown on poachers.
The poachers after interrogation have revealed that the killings were ordered by an aide of the former Irrigation minister in the Tarun Gogoi government.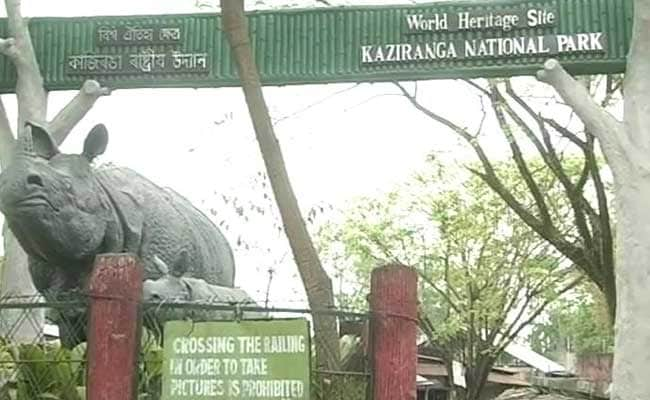 But the minister said that he has been framed.
"I have not heard my name being taken," Mr Sarkar told NDTV, adding, "I am asking the administration to go for a CBI inquiry."
Poaching of the rare one-horned rhinos of Assam has been a highly sensitive issue. Since 2006, 139 rhinos have been killed by poachers, mainly for their horn. A one kg horn -- believed to have medicinal properties -- fetches about 1 crore in the illegal wildlife market.
The BJP had made poaching of rhinos a huge political cry during the 2016 assembly elections campaign, and had alleged that the Congress government was soft on poachers because of "their leaders being involved". The latest controversy has given the BJP fresh ammunition to attack the Congress.
"How can he say that he was not involved with this poaching activities? The two poachers told me that the minister's men had ordered them to do all these thing," said Pramila Rani Bramha, Adam's forest minister.
She said that the former minister may not be directly involved, "but his people, his nephew, and his PSO are involved."
Wildlife activists in Assam are hopeful that high profile arrests will lead the authorities to the masterminds who are involved in the killing of one horn rhinos of Assam.
Get Breaking news, live coverage, and Latest News from India and around the world on NDTV.com. Catch all the Live TV action on NDTV 24x7 and NDTV India. Like us on Facebook or follow us on Twitter and Instagram for latest news and live news updates.