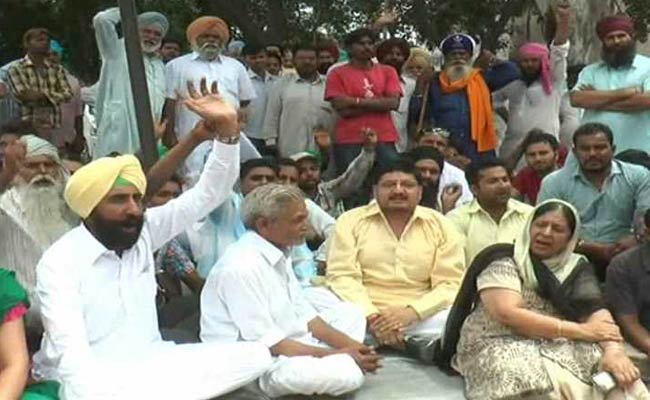 New Delhi:
Political rivals Congress and the Aam Aadmi Party have come together to attack Punjab's ruling party, the Akali Dal, for the death of a 14-year-old girl who was pushed off a moving bus by men who tried to molest her in Moga, Punjab.
"Moga is Punjab's Nirbhaya," said Congress MP Ravneet Singh Bittu, drawing parallels with the brutal gangrape of a student in a bus in Delhi in 2012. He demanded a judicial inquiry alleging that Punjab chief minister Parkash Singh Badal's family owns Orbit Aviation, the company which runs the bus, and so local authorities will not act in the case.
AAP alleges that Orbit's buses violate all rules in Punjab emboldened by the company's political links. The party's Bhagwat Mann said, "Every Orbit driver thinks he is Sukhbir Badal."
Documents show that Punjab's Deputy chief minister Sukhbir Badal, also the Chief Minister's son, owns 5,000 shares in Orbit Aviation. Sukhbir Badal's wife Harsimrat Kaur Badal is a minister at the Centre.
"Unfortunately it does," Chief Minister Badal said, when asked whether the bus belonged to his family's company. "But I have never taken interest in it... No matter who the bus belongs to, I'm very sad that such a thing has happened," he added.
AAP and Congress workers are protesting outside a hospital in Moga, where the girl's mother is. She too was pushed off the bus and has severe injuries.
Mr Bittu and Mr Mann said they were disappointed that the Lok Sabha Speaker did not allow them to bring up the issue. "Minister Harsimrat Kaur should have admitted in parliament that the bus belonged to her family's company," said Mr Bittu.
Harsimrat Kaur said today, "I condemn this incident. Wherever it happened - on bus, or train, or the roads or a house, it cannot be tolerated. I am glad that two people have been arrested immediately and charged with molestation and rape. The guilty will be punished."
The conductor and cleaner of the bus have been arrested; another passenger is yet to be arrested.