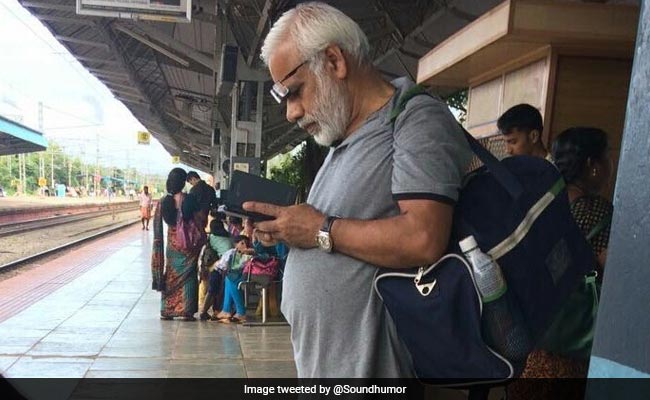 Comedy group AIB has been accused of posting offensive content on Prime Minister Narendra Modi in a complaint filed by the Mumbai police. AIB has been charged with defamation and also under the IT Act with an offence for which the punishment is up to three years in jail, besides a Rs 5 lakh fine.
The FIR or First Information Report was filed by the cyber cell after "due legal consultation", said the police.
AIB had yesterday posted an image of a look-alike of the Prime Minister at a railway station, along with a photo of PM Modi with a Snapchat dog filter
, captioned #wanderlust. The meme, seen as a dig at PM Modi's foreign tours, provoked strong reactions. AIB was accused of insulting the PM and hurting national sentiment.
The group deleted its post after a barrage of condemnation; one person urged police action.
With fame and power, comes great responsibility. As a comedian, u must know difference between joke, insult and hurting sentiments.

— StarDustFarmPoGo (@StarDustFarmPG) July 13, 2017
Thank you for bringing this to our notice.We are forwarding this to the cyber police station.

— Mumbai Police (@MumbaiPolice) July 12, 2017
Tanmay Bhat, one of the prominent faces of the group, put out a series of tweets in response to the trolling.
PS: Will continue making jokes. And deleting if necessary. And making jokes again. And Apologizing if necessary. Don't care what you think.

— Tanmay Bhat (@thetanmay) July 13, 2017
Many have come out in support of AIB and Tanmay Bhat in their tweets.
Go Tanmay!!! keep up the spirit!!!

— Rhea Dontul (@rd_rules_21) July 13, 2017
@AllIndiaBakchod Keep up the good work guys. Freedom of speech and expression.

— Sachin R Das (@SachinRDas) July 14, 2017
The comedy group, known for its audacious videos and provocative humour, was famously charged by the police for obscenity after its
roast of actors Ranveer Singh and Arjun Kapur in 2015.