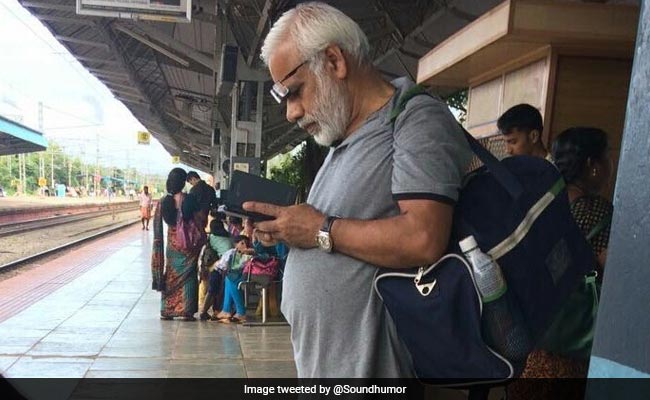 Comedy group AIB, known for its provocative humour, today deleted a post on Prime Minister Narendra Modi after being roasted on Twitter. The Mumbai police tweeted that the post would be forwarded to the cyber cell for investigation.
The group posted an image of PM Modi's lookalike at a railway station along with a photo of the Prime Minister with a Snapchat dog filter, captioned #wanderlust. There was instant outrage.
Thank you for bringing this to our notice.We are forwarding this to the cyber police station.

- Mumbai Police (@MumbaiPolice) July 12, 2017

The group was bombarded with criticism and accused of insulting the prime minister and hurting national sentiment.
As I said in the morning. Your intentions matter the most. AIB's intention is not to make people laugh but to hurt. AIB will die eventually. https://t.co/QWcyWG05Cn

- Maithun Kashmiri (@Being_Humor) July 12, 2017
AIB always gets under fire for their most unfunny jokes. First the sachin-lata thing, now the Modi meme.

- Sahil (@sircaastic) July 13, 2017
With fame and power, comes great responsibility. As a comedian, u must know difference between joke, insult and hurting sentiments.

- StarDustFarmPoGo (@StarDustFarmPG) July 13, 2017
AIB deleted the post, but the trolling didn't stop.
Tanmay Bhatt, one of the prominent faces of the group, then tweeted his response to the trolling.
PS: Will continue making jokes. And deleting if necessary. And making jokes again. And Apologizing if necessary. Don't care what you think.

- Tanmay Bhat (@thetanmay) July 13, 2017
Click for more
trending news