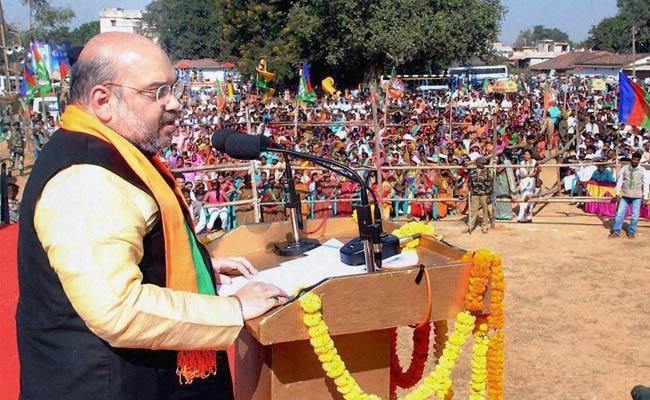 Kolkata:
A fight over Amit Shah's rally in Kolkata on Sunday has driven the BJP to court the third time in 10 days. The party has moved the Calcutta High Court again after being denied permission for the rally by the city corporation and the fire brigade.
"This must be a record in India...perhaps it can be entered in the Guinness book...we have gone to court three times to seek this venue," was the acerbic statement of the BJP's Rahul Sinha after the corporation turned down his party's application.
The BJP wants to hold the rally outside Victoria Hall in the heart of the city, a venue favoured by Chief Minister Mamata Banerjee and her Trinamool Congress.
The party had applied for the ground in July, a day after the Chief Minister had addressed a rally there. But five months later, just last week, the police rejected the request citing traffic problems.
The BJP has pointed out that no such concern was expressed for the Chief Minister's address to her party workers, held every July at the same venue. Alleging discrimination, the party has refused to consider an alternative location.
Mamata Banerjee, asked about the rally row last evening, walked off angrily.
On Thursday, Kolkata's civic body and the fire department reportedly raised objections that included the lack of a proper sketch of the stage it plans to build.
Amit Shah, 50, who is credited with the BJP's recent landslide victories in key states like Uttar Pradesh and Maharashtra, has asked his party workers in Bengal to maximize a new recruitment drive. Party workers disenchanted with the Trinamool Congress and the Left are reportedly switching sides in large numbers.