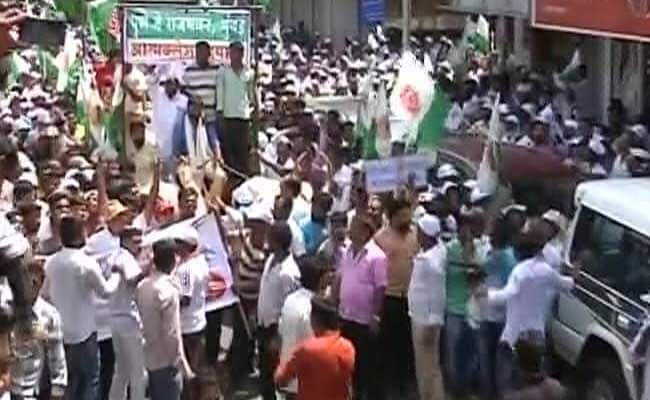 Dhar:
Six motorcycles were torched and two shops were damaged in Sardarpur town in Madhya Pradesh's Dhar district after farmers clashed with shopkeepers, police said today. The farmers were protesting to demand "fair prices" for agricultural produce, the police said.
Police said the farmers wanted the shopkeepers to pull their shutter, following which an argument broke out between the two sides.
"A group of farmers reached around 8 am to force shut the shops in Sardarpur local market. However, an argument broke out between the agitating farmers and the shopkeepers," Dhar Superintendent of Police Virendra Singh said.
"Following the argument, six motorcycles belonging to the farmers were burnt, while two shops were damaged," he added.
Mr Singh said the situation is under control. Later, some farmers also gathered at Sardarpur police station to protest against the violence.
Farmers in several parts of western Madhya Pradesh launched a 10-day-long protest and stopped supply of milk, foodgrains and vegetables to demand "good prices" for their farm produce.
Protesters stopped vehicles carrying fruit and other farm items, and emptied milk containers on the streets. "We gave a call for protest on social media, which drew a good response from farmers. Prices of foodgrains have nosedived and farmers are not even recovering the money they have invested," Madhya Pradesh Kisan Sena Secretary Jagdish Rawalia told PTI yesterday.
Farmers in Indore, Ujjain, Dewas, Jhabua, Neemuch and Mandsaur districts are supporting the protest, Mr Rawalia said.
Farmers in Maharashtra also
emptied huge containers
of milk and dumped fruit and vegetables on roads to demand a crop loan waiver and better procurement prices.