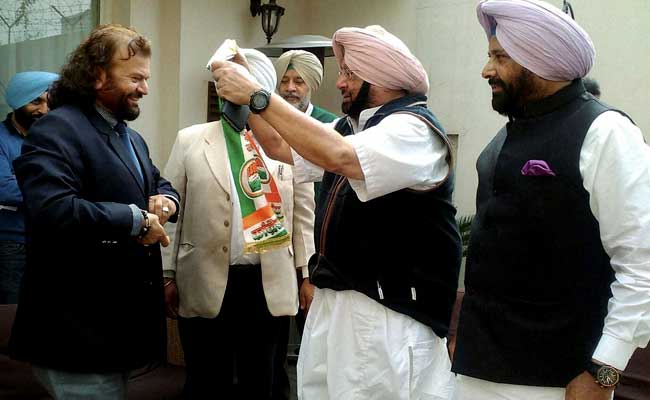 Chandigarh:
Famous Sufi singer Hans Raj Hans today joined the Congress party. He was inducted into the party by the PCC president Amarinder Singh in Chandigarh.
Welcoming Mr Hans into the party, Mr Amarinder Singh said, given his appeal that goes across all the sections of the society his joining the Congress will definitely benefit it.
He said people like Mr Hans who enjoy a clean image and reputation are widely admired by the people.
Speaking on the occasion Mr Hans said, he had resigned from the Akali Dal about one and a half year ago as he had not found it coming to his expectations.
Mr Hans said he looked around and found that the Congress under Mr Singh's leadership was best suited to rule Punjab.
He made it clear that he had not joined the party with any condition as his only aim was to see Punjab grow and prosper.
About the Aam Aadmi Party, he said, there was a "great gulf" in what they preach and what they practice. He said, the AAP "balloon was deflating" in Punjab.