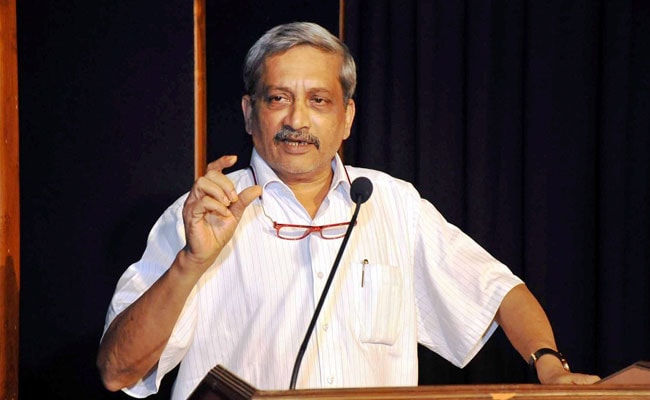 Goa:
Goa Chief Minister Manohar Parrikar has dismissed reports that he quit as the Defence Minister due to pressure of key issues, like Kashmir. "Reports attributed to me by some news agency regarding my speech at Ambedkar Jayanti is factually incorrect," Mr Parrikar tweeted today.
Mr Parrikar's office too released a statement saying his remarks on return to Goa after quitting as Defence Minister were in no way linked to the pressure of some key issues like Kashmir.
"The speech in local language of chief minister (Parrikar) regarding Kashmir issue was in no way connected to his becoming chief minister of Goa which was under the
necessity of situation due to coalition partners' demand," the chief minister's office (CMO) said in a statement.
"In the speech Honorable Chief Minister had indicated that Kashmir being a sensitive issue needs to be handled through long-term policy frame work," it added.
Mr Parrikar, who was sworn in as the Goa chief minister for the fourth time last month, had spoken in Konkani while addressing a gathering in Panaji on Friday on the occasion of the 126th birth anniversary of Dr BR Ambedkar.
Talking about Kashmir issue at the event, Mr Parrikar had said "It is not easy to resolve the Kashmir issue. There is a need for a long-term policy to resolve the Kashmir issue."
Later, in the same address, he had also said that New Delhi wasn't a place he got habituated to. "Delhi is not my place. It is not the place I am habituated to," Mr Parrikar said.
With inputs from Agencies