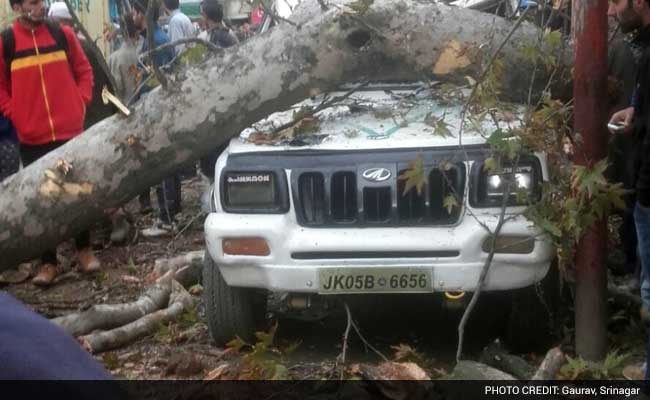 Srinagar:
The
massive earthquake
that rocked Jammu and Kashmir today afternoon has caused huge damage to property across the Valley while there were no reports of casualties so far.
Cracks appeared in most multi-storeyed public and private buildings and a flyover in Srinagar, while there were reports of major damage to dozens of government and private buildings in Badgam, Anantnag, Baramulla, Pulwama, Kulgam, Kupwara, Bandipora and Ganderbal districts.
People in the entire Valley abandoned offices, business places and homes and ran out into the open in order to avoid being caught in building collapses. Traffic came to abrupt halt in the Valley as vehicles started swinging on shaking roads during the tremor.
Even an hour after the quake occurred at 2.40 pm, people did not enter buildings fearing aftershocks.
"We are collecting information on loss of life and damaged to public and private property from across the Valley.
"Reports about damages to public and property are tentative, but given the magnitude of the earthquake, we are keeping fingers crossed," said a senior officer of the provincial administration.
The
earthquake measuring 7.5 on the Richter Scale
struck Jammu and Kashmir today with epicenter in the Hindukush mountain region of Afghanistan.