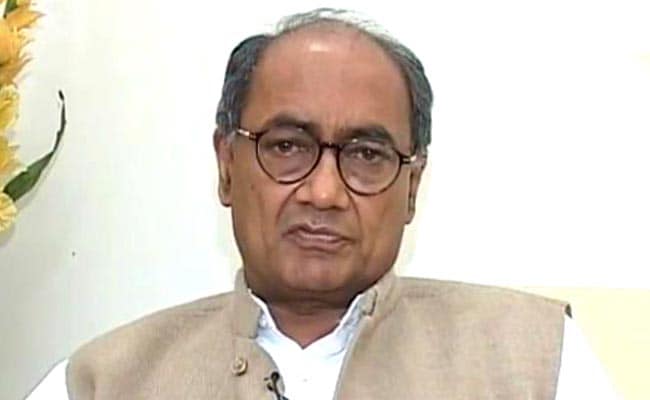 New Delhi/Mumbai:
Congress leader Digvijay Singh today criticised the state government's decision to award the prestigious Maharashtra Bhushan award for writer Babasaheb Purandare. The leader alleged that tampering with historical facts has become an agenda of the Rashtriya Swayamsevak Sangh (RSS).
Mr Singh came down heavily on the Devendra Fadnavis government for choosing a name responsible for distorting the history of King Shivaji. "Awarding B M Purandare, who distorted history of Shivaji Maharaj, with title of Maharashtra Bhushan is an insult to the Nation," Mr Singh wrote on Twitter.
The Maharashtra government had announced to confer 92-year-old Balwant Moreshwar Purandare, better known as Babasaheb, with Maharashtra Bhushan award earlier this year. Mr Purandare is often credited for his work relating to history of King Shivaji, but a section of people have raised objections to certain paragraphs in his book, 'Raja Shiv - Chatrapati Shivaji'.
Leaders from Congress and Nationalist Congress Party have been opposing the state government's decision. The Shiv Sena has backed their alliance partner, the BJP on this issue.
The annual award is presented by the government for outstanding achievement. In the past, personalities like Sachin Tendulkar, Lata Mangeshkar and Ratan Tata have been conferred this award.