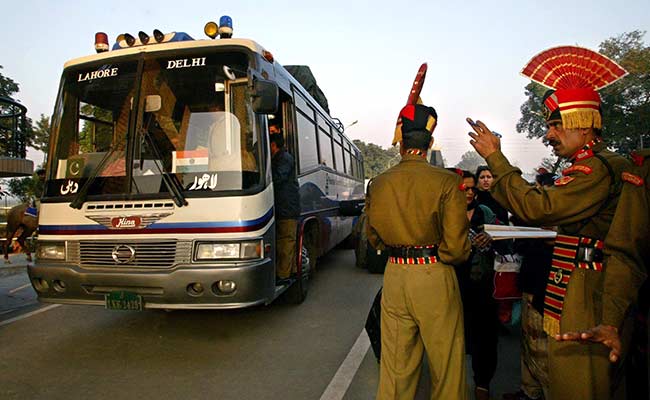 Lahore:
For the first time in the almost 16 years that the Delhi-Lahore 'Dosti' bus service has been running, Pakistan has requested that it be restricted, citing increased "terror threats".
The Pakistan Tourism Development Corporation (PTDC) has said the
Dosti or friendship bus will now run only till Wagah on the India-Pakistan border, where passengers from India will alight at the emigration centre and board another bus for the 21 km journey to Lahore.
"The PTDC has shifted the entire bus operation at its sub-office at Wagah. Passengers leaving for New Delhi and Amritsar from here will now have to catch the bus at Wagah. Similarly, those arriving here from across the border by the service will disembark at Wagah too," a PTDC official told Press Trust of India.
He said the decision has been taken in the wake of growing terror threats in Pakistan.
The Pakistan government has tightened security after the Taliban militants brutally massacred 150 people, mostly children, at an Army-run school in Peshawar on December 16.
Since the bus service began in March 1999, the Pakistan police has escorted the 'Dosti' buses from Wagah to Lahore's Gulberg and Nankana Sahib terminals. And also the buses from these places to Wagah.
"Although it will cause hassles for the passengers on both sides, we have taken the steps for their security," the PTDC official said, adding that the Pakistan government might consider restoring the old terminals at Gulberg and Nankana Sahib after a review of the law and order situation at a later date.
Then Prime Minister Atal Bihari Vajpayee had ridden the inaugural bus in 1999 and was received at Wagah by his Pakistani counterpart Nawaz Sharif.